Wilson hosted the 14th annual Barsy-Colgan Student Research Day on Friday, April 28. This much anticipated
academic event highlights research and creative projects completed by students with the guidance of their faculty mentors. From ways to block cancers from metastasizing to paternal bonds in Shakespeare's plays, Wilson students shared their works and contributed to our understanding of science, medicine, art, and civilization.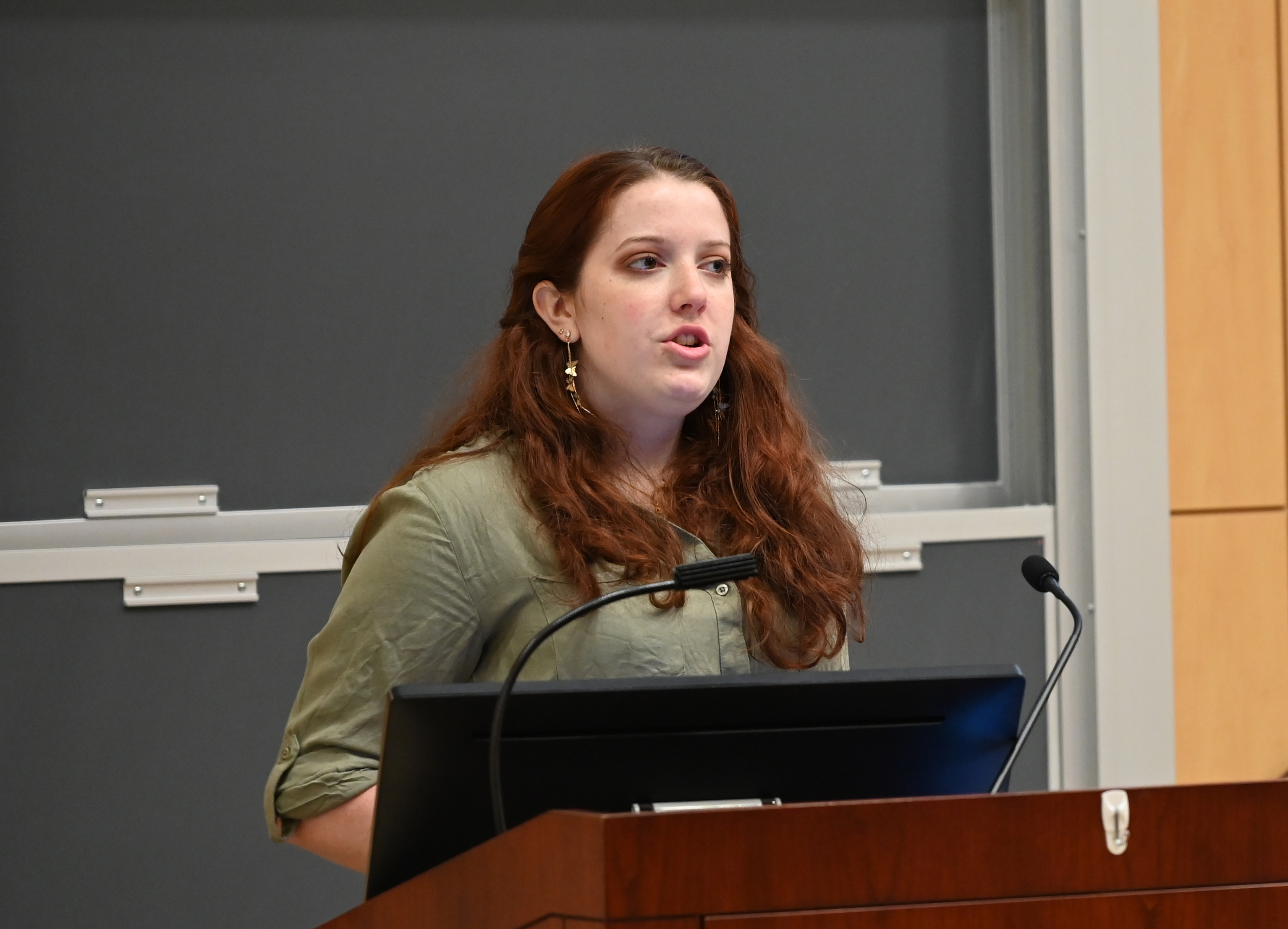 Research was presented either in person or on display via posters in the library's Lenfest Learning Commons and the Brooks Science Center. Seventy-five students representing multiple disciplines participated. A full list of the day's presentations can be found online at www.wilson.edu/srd2023.
At the closing of Student Research Day, students from all disciplines were honored by their professors for exemplary and outstanding academic merit and achievement. A total of 55 awards were presented, including the prestigious Margaret Criswell Disert Honors Scholarship to Lydia Story '24. Established in 1993 in memory of Margaret Disert, Dean Emerita, of the class of 1920, is annually awarded to a rising senior who has, in the judgement of the Selection Committee, submitted the proposal for Senior Advanced Study and Research considered the most worthy of support. Louise Barsy Colgan '80 and Sean Colgan have generously endowed student research grants and the underwriting of the "Barsy-Colgan Student Research Day" to honor two Wilson College alumnae—Louise Barsy Colgan and her mother, Helen Yeager "HiY" Barsy '44. The Colgans hope their
support encourages students to passionately pursue their interests and to follow the patterns of the universe's minute and immense handiwork.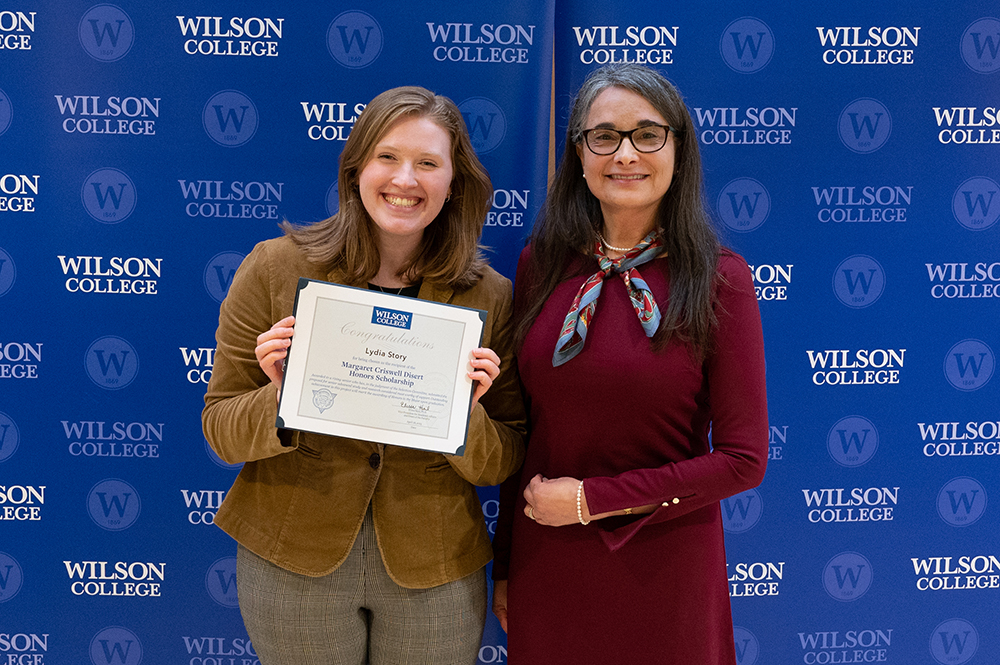 Many thanks to the Wilson College Parents Council for hosting a networking breakfast to kick-off the day's activities.