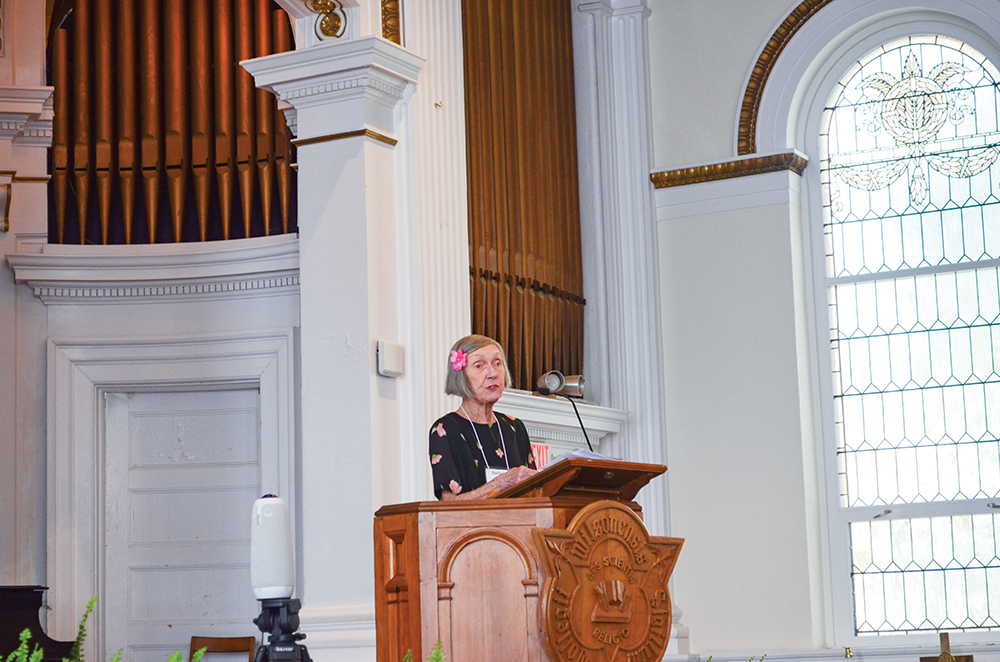 Two Authors Inducted into Author's Hall of Fame
The Author's Hall of Fame celebrates members of the Wilson Community who have made significant contributions to a life of letters and who have enhanced the literary culture of the College and society as a whole.
Barbara Conover '59
There are few more perfect examples of a person living a life of letters than Barbara Conover '59. Shortly after graduating from Wilson with a degree in English, German, and music, she worked as an editorial assistant for the American Chemical Society Applied Publications. In 1963 she began working for Ronald Press, a college textbook publishing company, and, just over ten years later, she started a new position as Economics Editor for Random House Publishing, one of few women in the U.S. to hold such a position at the time.
Over the years, Conover worked as managing editor for technical journals in the medical and scientific fields for such prestigious publishing firms as Macmillan, Elsevier North Holland, and W. B. Saunders. She started her own consulting firm, Publications Management, and continues to work today, primarily in political science, history, and psychology, as an editorial consultant to several academic presses, including Oxford University Press.
Conover is the co-author of "The Real World of Work: An Introduction to Labor-Management Relations" (1980, second edition 1983) and writes poetry in her free time. She was a member of the Alumnae Board for more than 12 years and a College Trustee from 2004 to 2007.
Cora Elizabeth Lutz
Cora Elizabeth Lutz was born in 1906 in Rockville, Conn., and earned a doctorate in classics from Yale University. Her linguistics professor noted, "She is a young woman of unusual intelligence and industry; she has the making of a first-rate scholar." She joined the faculty of Wilson in 1935 and taught classics until her retirement in 1969.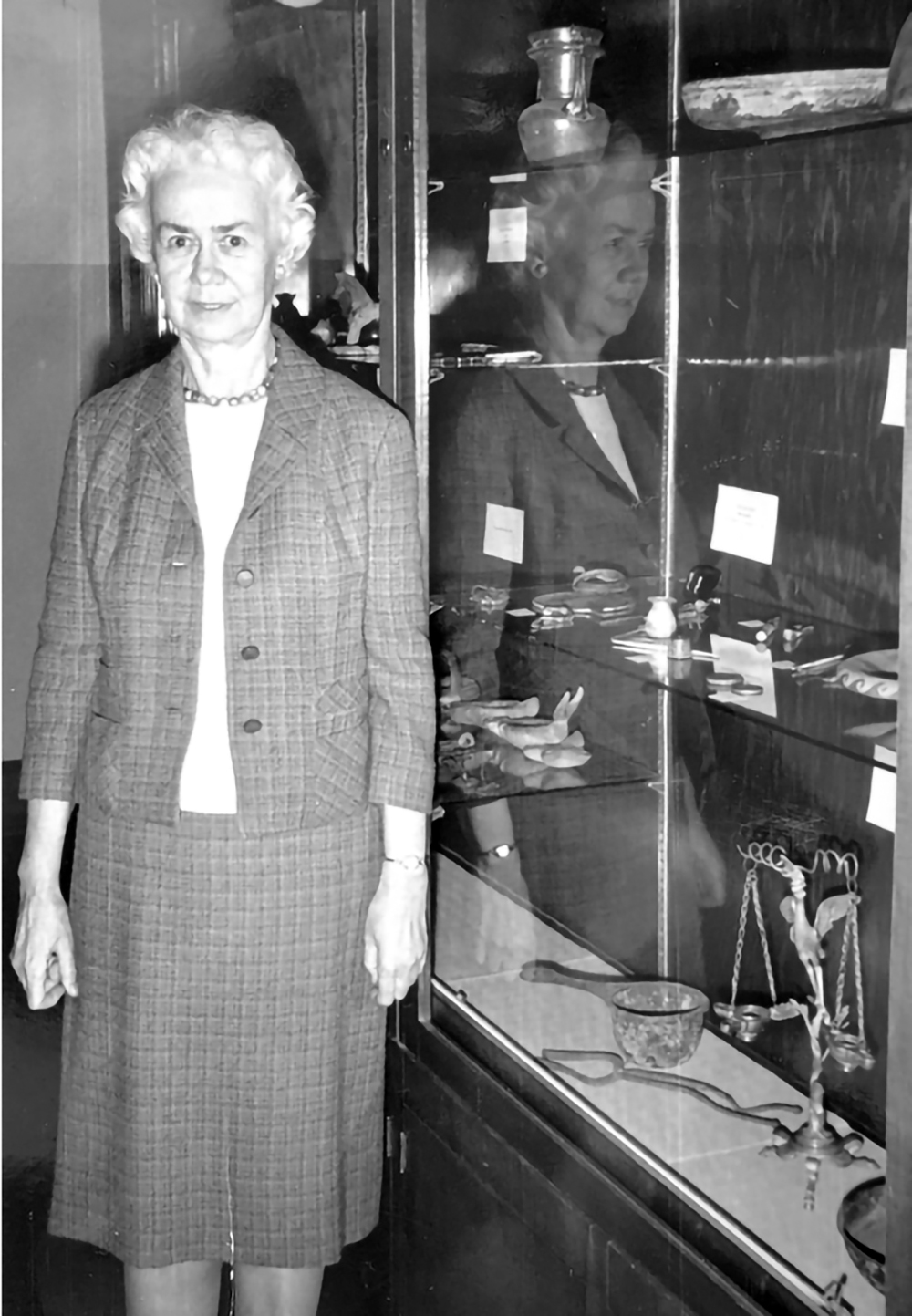 Lutz received two Guggenheim Fellowships, the first in 1949 and the second in 1954. Her scholarly work focused on manuscripts of the treaties on the seven liberal arts by Remegius of Auxerre, dating from the ninth through the sixteenth centuries. The treaties contain the complete curriculum for many medieval schools and significant information on early medieval culture.
Julia Billings Crothers '38 remarked on Prof. Lutz, "She was the perfect model of a charming lady, but beneath the ladylike demeanor was an uncompromising scholar, unforgettable to students like me, who quaked beneath her scorn of mediocrity."
Upon her retirement, Yale University offered her a full-time position working with manuscripts in its Beineke Library. The work involved cataloging and describing the library's collection of pre-1600 manuscripts. Lutz was elected to the Fellowship of the Medieval Academy of America in 1975. She was the author or editor of eight books, including translations, annotations, and essays. Cora Lutz passed away at the age of 78 in 1985.
---
The Victory of Values
On October 15, 2021, the men's basketball team began a new season with challenges that didn't augur well: the team had not played a game since the last week of February 2020 due to the COVID-19 restrictions; the roster had only ten returners and had to integrate eight fresh members into a cohesive team; and, to cap it all, the Phoenix had a totally new coaching staff, including a new head coach — me. Yet what began so inauspiciously would prove to be as memorable and uplifting a season as any in the short history of the men's program.
With our roster and coaches in place, I asked the players to come up with the three key values that would define us as a team and be our motivation through practice and games. Collectively they decided to approach each day with the mindset: always be a great teammate, always remain coachable, and never stop being competitive.
Through the season's ups and downs, the Phoenix returned to these three values for encouragement and vindication. I believe that the impossible becomes entirely possible when a team all rows the boat in the same direction.
Throughout the first semester, the team focused on finding their collective identity on the court. There were bright moments and low spots in the search for it, but later, they recognized this was all part of the growing process they had to go through. They learned that as cold as winter gets, spring always rises and brings warmth. And did spring rise!
After finishing non-conference play a respectable 4-5, the Phoenix went on to win 14 of their last 15 games, including a program record and memorable nine-game winning streak! They captured a regular-season Colonial States Athletic Conference championship and the Colonial States Athletic Conference Tournament championship. For their effort, the 2021-2022 men's basketball team advanced to the NCAA DIII national tournament for the first time in program history, finishing the season with an 18-8 overall record and 14-2 in Colonial States Athletic Conference contests.
Warrick Godwin Jr. was named 1st Team All-CSAC, CSAC Player of the Year, NCAA All-Region, and All-District — each one a first for a Phoenix men's basketball player. I was honored to be voted the CSAC Coach of the Year — I credit my players' and coaches' efforts and dedication for this honor. And Daryl Garrib and Antonio Bussey were 2nd Team All- CSAC nominees.
A team united through values made the inauspicious auspicious. We can't wait to see what next season will bring.
— Men's Basketball Head Coach Mark Seidenburg
---
Wilson's Board of Trustees Welcomes Two Members to Their Ranks
Tracey Leskey '90 is a research entomologist with the U.S. Department of Agriculture's Appalachian Fruit Research Station in Kearneysville, W.Va. She conducts research on the behavioral and chemical ecology of key insect pests associated with deciduous tree fruit production. She has published over 100 peer-reviewed journal articles, two patents, and over 40 other publications, including book chapters and proceeding articles. She served as a liaison to the House Agricultural Appropriations Committee, providing numerous updates on the pest status of and research progress on the invasive brown marmorated stink bug.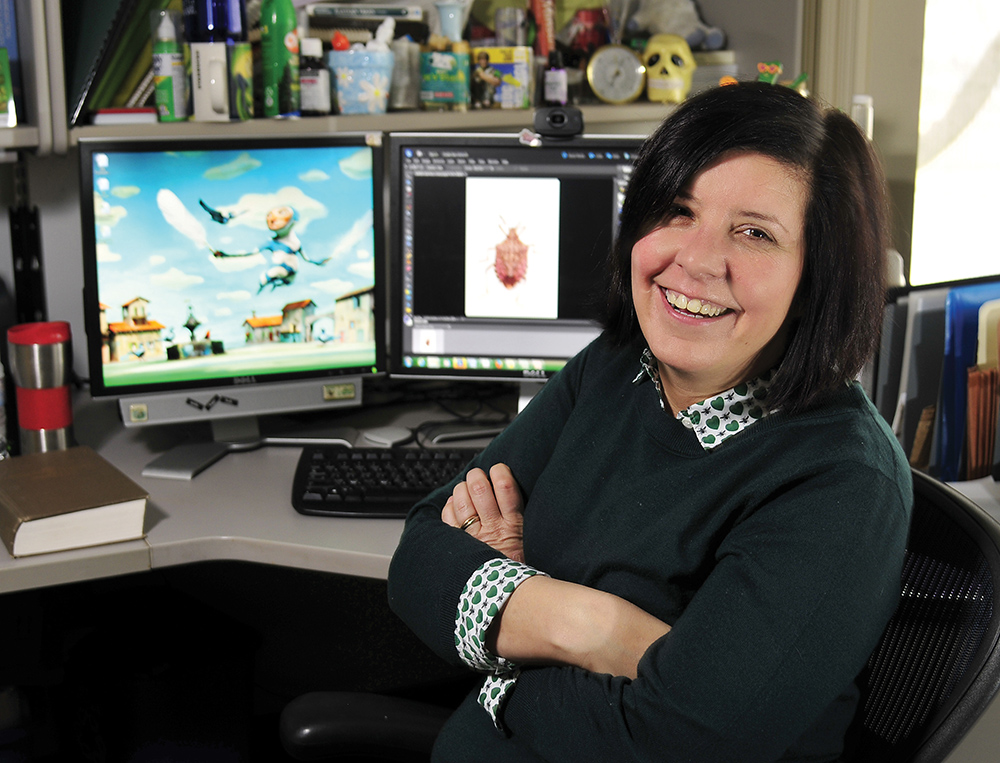 Leskey has been interviewed by The New York Times, The Washington Post, and NPR and appeared live on Fox News and C-SPAN and has done several stories with National Geographic. As the lead Project Director, she has secured over $14 million in extramural funding. She is a Subject Editor for Environmental Entomology, a member of the Entomological Society of America Special Committee on Governance, and past president of the ESA Eastern Branch.
Leskey has a bachelor's degree in biology from Wilson College, a master's degree in ecology from Penn State University and a doctorate in entomology from the University of Massachusetts. She had served eight years on the Wilson Board of Trustees, beginning her service as an elected Alumnae Trustee, and earning the designation of Everitt-Pomeroy Trustee upon completion of her term. She has also served on the Alumnae Association of Wilson College Board of Directors and the Wilson College Campaign Committee.
Gwendolyn Sykes, United States Secret Service CFO, is responsible for the execution, development, and stewardship of the Secret Service's resources and currently manages a financial team that includes budget, financial management, relocation, and financial systems experts. She delivered the Wilson Class of 2021 commencement speech last year and was conferred with an Honorary Doctor of Humane Letters.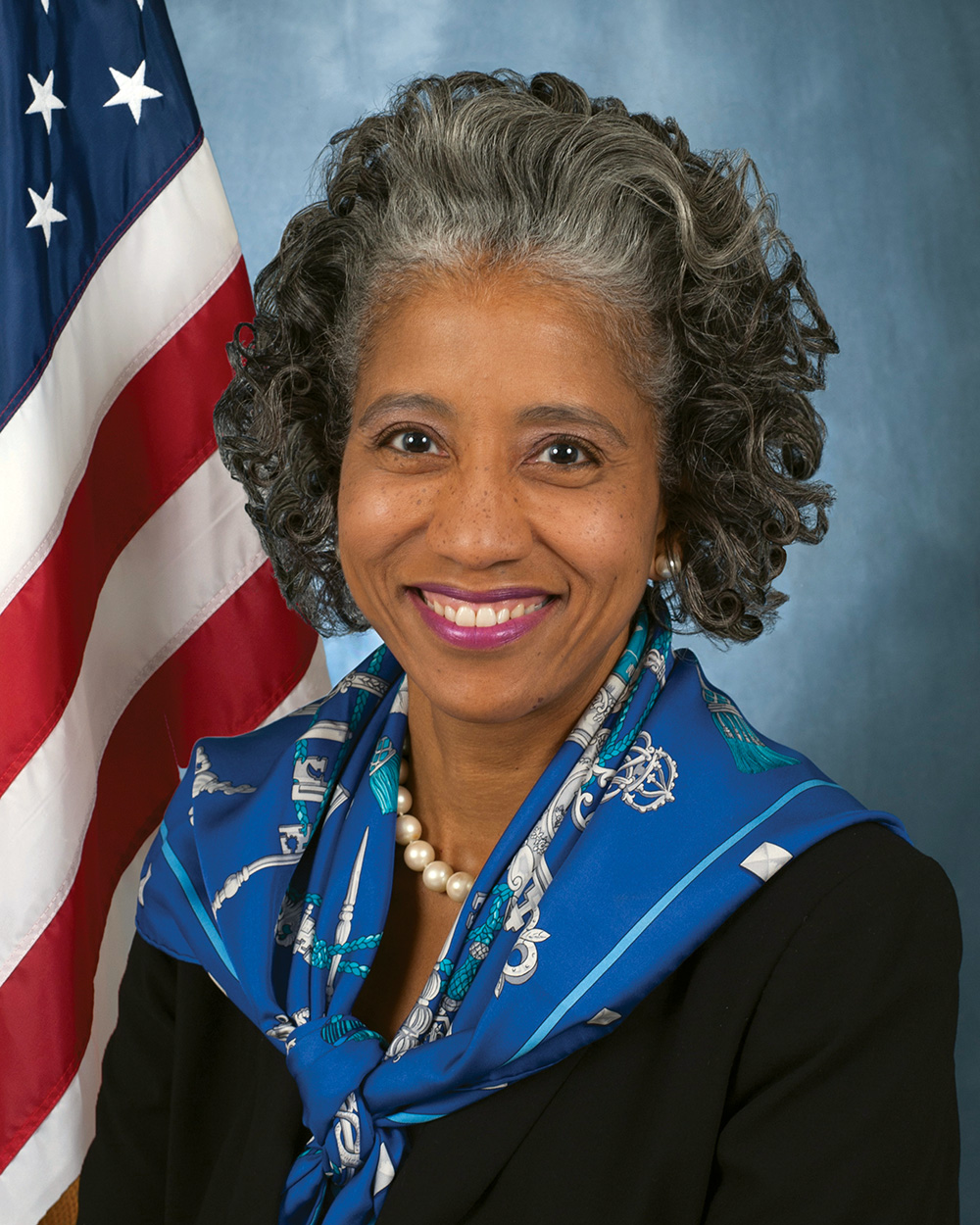 Sykes is the first African American female to have served as the CFO at NASA, the National Aeronautics and Space Administration. Nominated by the President of the United States and confirmed by the United States Senate, she was responsible for this $16 billion agency's financial management and health. She led more than 500 finance professionals located across ten geographically dispersed locations throughout the United States to develop and execute financial policies, processes, and procedures.
Sykes has also served as Yale University's CFO, the first in that university's 306-year history, and CFO for Morehouse College. Previous government experience includes working within the Department of Defense and in the office of U.S. Senator Ted Stevens.
Sykes holds a Bachelor of Arts in accounting from Catholic University and a Master of Public Administration from American University, where she also serves as an adjunct professor in the School of Public Affairs. She has been recognized for her achievements by Black Enterprise, Newsweek, the Today Show, and the National Black Caucus of State Legislators.