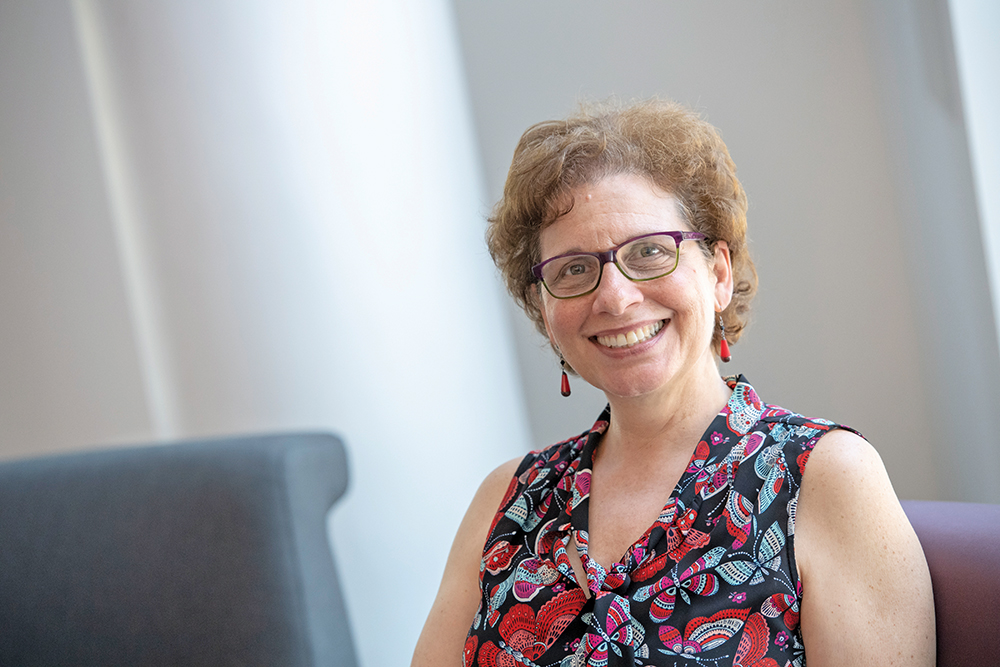 Julie Raulli
Professor of Sociology
EDUCATION
Ph.D. in Sociology, Colorado State University
M.A. in Philosophy, Colorado State University
B.A. in English and Peace Studies, Hamline University
ONLY AT WILSON
Raulli believes that her freedom as a teacher sets Wilson apart. She incorporates film, podcasts, field trips, community action, and much more into her curricula, and the students appreciate these innovative and dynamic classes.
She also calls out Wilson's unique generosity. She recalls countless times when faculty and staff facing challenges had their colleagues and the College come through for them with support and sympathy.
PODCASTS & TRAILS
A self-proclaimed podcast and NPR junkie, Raulli often loses herself in nonfiction podcasts, documentaries, radio streams, or audiobooks. She hopes to take on the Appalachian Trail one day, but in the meantime, she keeps in shape by hiking and gardening.
PIONEERING PROFESSOR
Raulli doesn't want to produce sociology majors. She wants to encourage students to think "sociologically" and better understand race, gender, and class no matter what their majors are.