Phoenix Sweep President's Cups
by Logan Smith, Director of Athletic Communications
On Sunday, Sept. 18, Wilson celebrated winning all three of the Colonial States Athletic Conference President's Cups for its excellence on the field of competition for the 2021- 22 year. The celebration took place during brunch at the Jensen Dining Hall in Lenfest Commons, with special color-changing cups given out to those in attendance.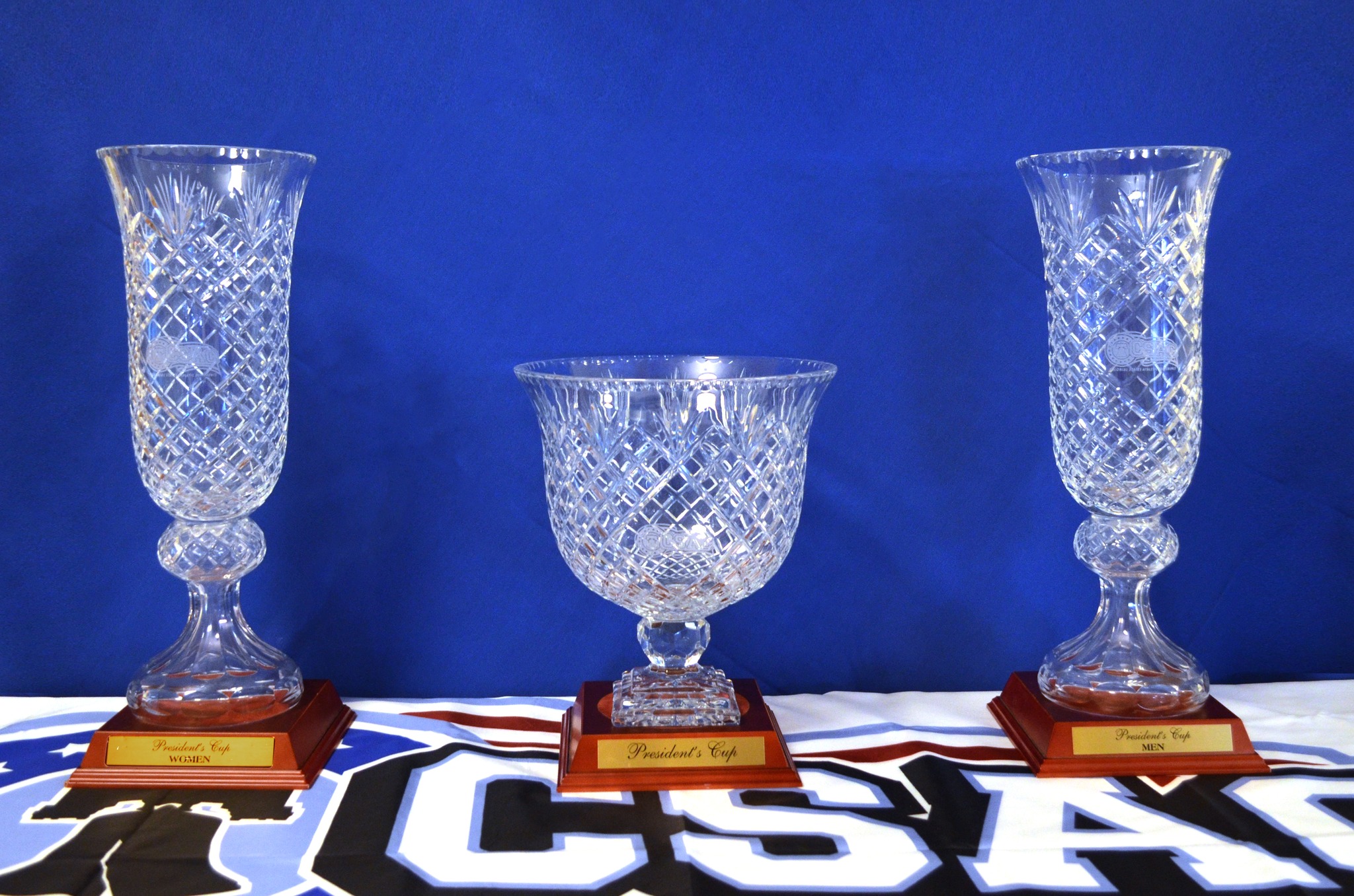 The CSAC President's Cup is awarded annually to the men's, women's, and overall athletic programs with the highest competitive rating based on both regular season and conference playoff performance. Nine of the 10 CSAC sports Wilson sponsors earned a spot in the postseason last year.
Highlighting the season and punctuating Wilson's claim to its President's Cups were conference championships in field hockey, men's basketball, and softball. All three secured automatic bids to the NCAA Tournament as well.
Representatives for each of the aforementioned title-winning teams spoke about their respective seasons, the athletics program's successes, and our student-athletes in general. Softball head coach Brett Kline mentioned that not many had expected Wilson to win even one cup, never mind all three. On top of that, a school sweeping all three awards has only been done eight times, and by three schools now in total. The other two were Cabrini and Marywood, who are no longer members of the conference.
---
JENNA CARTY NAMED CSAC SCHOLAR-ATHLETE OF THE YEAR
The Colonial States Athletic Conference (CSAC) is proud to announce Jenna Carty, field hockey and softball student-athlete from Wilson College, and Josh Melchior, baseball student-athlete from Cairn University, as the 2021-22 CSAC Female and Male Scholar-Athletes of the Year following a vote by the conference's athletic directors.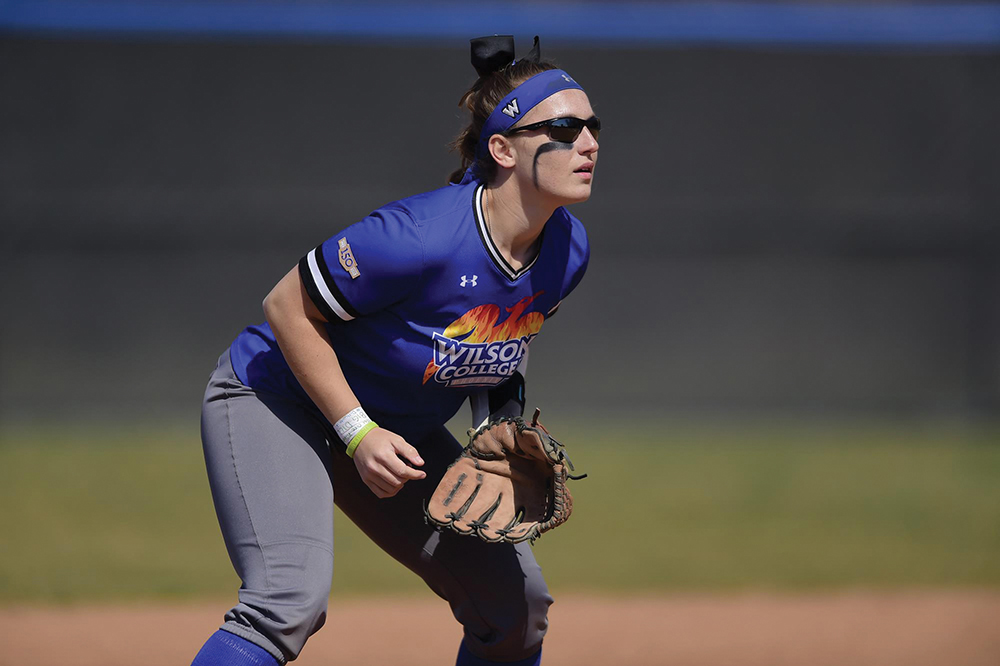 "These two student-athletes exemplify the best of the CSAC and Division III values. I'm thrilled to bestow this recognition on Josh and Jenna's outstanding collegiate careers, not only on the field of play but also in the classroom and in the community," said Marie Stroman, CSAC Commissioner.
Jenna Carty was a dual-sport student-athlete, including a three-year starter for the field hockey team and a four-year starter for the softball team. Carty served as captain of both teams her senior year. As a field hockey student-athlete, she was a three-time all-conference performer. She is fifth on Wilson's career defensive saves list, helping lead a team that was tops in the nation for shutouts. On the softball field, Carty was a three-time all-conference selection tallying over 100 career hits. She was consistently on the leaderboards in the conference for home runs, triples, and RBIs.
Academically, Carty was a member of the National Leadership Honor Society and Omicron Delta Kappa. She was awarded the Wilson College Pentathlon Award, which is awarded for excellence in athletics and academics, participation, willingness to cooperate, the spirit of fair play, and enthusiastic attitude. Carty was also a member of the NFHCA National Academic Team, National Scholar of Distinction, and CSAC All-Academic Team and was on the Dean's List for eight semesters.
Carty was an active participant in community service by volunteering for Special Olympics, Habitat for Humanity, and Adopt-A-Highway cleanup. Carty was also a member of the Student-Athlete Advisory Committee from 2018-21 for Wilson College. Carty graduated with a dual certification in Early Childhood and Special Education with a 3.9 GPA. She also has a 4.0 GPA through the spring semester of graduate school.
The CSAC Scholar-Athlete Award recognizes student-athletes for their academic, athletic, and community service achievements. Each institution may nominate one male and one female for inclusion on the ballot produced by the conference office. The ballot is voted on by each Athletics and Sports Information Director for a total of two votes per institution per gender.