More than 240 alumni and guests attended Reunion Weekend 2019, with alumni traveling to campus from more than 20 states and the Grand Cayman Islands.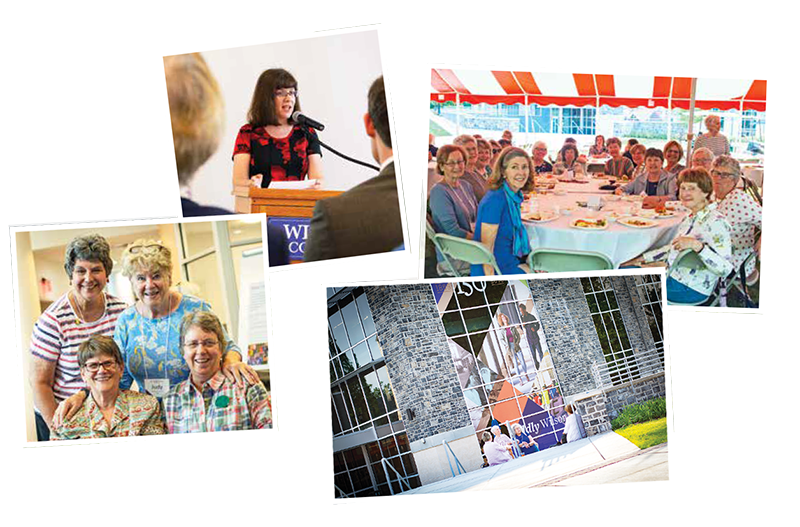 The official reunion was for those classes with graduation years ending in 4 or 9, although several other class years also attended. The Class of 1969 celebrated its 50th reunion and was the largest class present, while the Class of 1948 was the earliest class attending. Sunday's memorial service honored 90 alumni and friends who passed away since last Reunion and whose passing was shared with the College.
The Class of 1969 presented the College with a gift of $169,000—the largest class gift in Wilson history. The class allocated the money in ways its members decided would have the greatest impact on the College and the community. A total of $100,000 will fund an endowed scholarship for Wilson students; $50,000 will go to the new veterinary education center, where a surgery room will be named in honor of the class; $18,000 will help repurpose the tennis courts by the Brooks Science Center and create a multisport recreation area for students; and $1,000 will go to Sarah's Cupboard, Wilson's food pantry, which provides staples and snacks to campus community members who are struggling with food insecurity.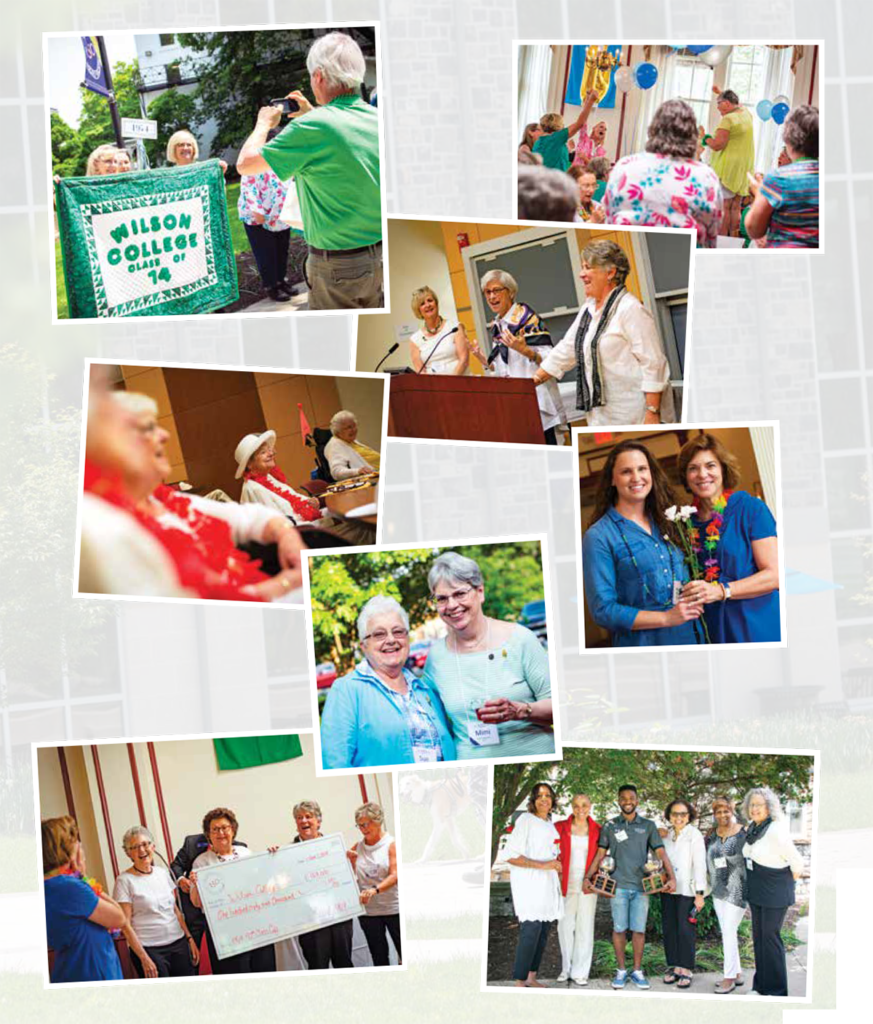 At the annual Saturday luncheon, the following awards were presented:
• The Silver Cup for the class with the greatest percentage of members registered for Reunion went to the Class of 1969, with 26 percent attending.
• The Class of 1969 also won the Reunion Bowl, which is given to the class with the largest number of class members registered for Reunion. Forty-seven members of the Class of '69 attended this year.
• The President's Plaque for the class with the highest five-year participation in the Wilson Fund was awarded to the Class of 1954, with 78 percent of its members contributing.
• The Silver Tray for the class with the highest total of restricted and unrestricted giving to the College was awarded to the Class of 1949 for raising $1,883,496.
• The Class Crystal for the class with the highest total amount given to the Wilson Fund for the current fiscal year was awarded to the Class of 1964, which raised $69,850.
Save the date for Reunion Weekend 2020, scheduled for June 5 to 7, for members of class years ending in 5 or 0.