The team spring cleans the Equestrian Center.
By Logan Smith, Director of Athletics Communications
It's common across collegiate sports for different teams to support each other. They typically show up at home games or events to cheer on fellow student-athletes.
But what if one team wanted to support another during the off-season and there were no competitions to cheer? How could this team support the other? The men's soccer team found the answer in December when it took a day to go to the Penn Hall Equestrian Center.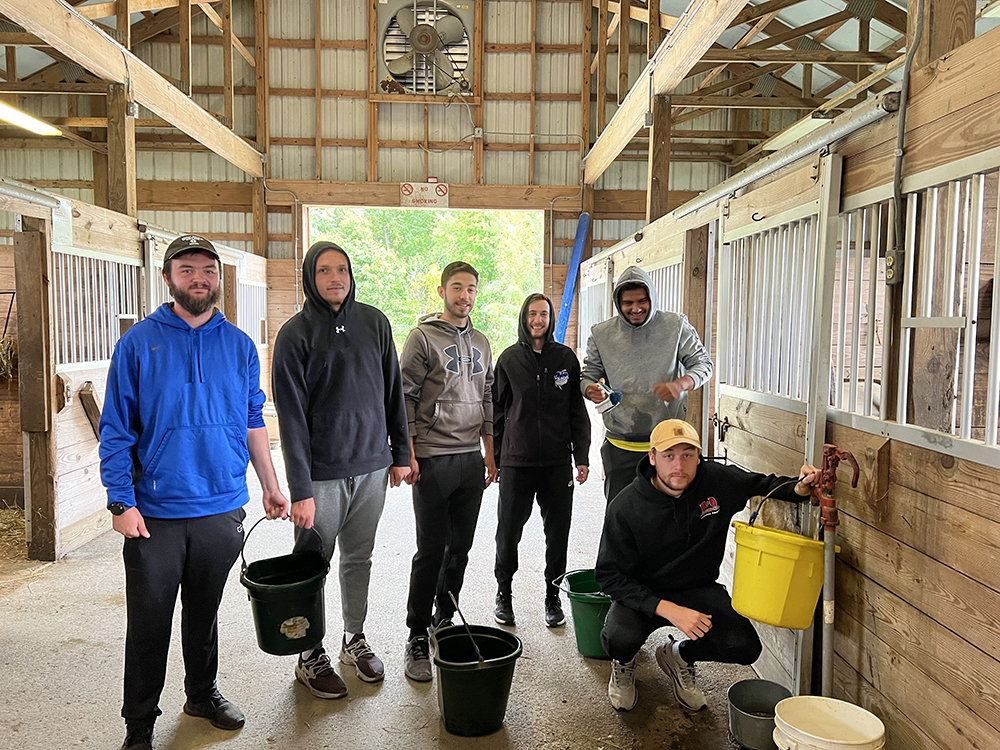 It's no secret that the equestrian program has an important presence on campus. However, it might be news to some how much work goes into the upkeep of the facilities to keep them presentable.
Men's soccer head coach Chris Higgins contacted McKenna Debus, the coordinator of the equestrian center and hunt seat head coach, and asked if volunteering at the barn would be something the team could do. She thought it was a great idea, but she also thought he was talking about something they would do at some unspecified date in the future.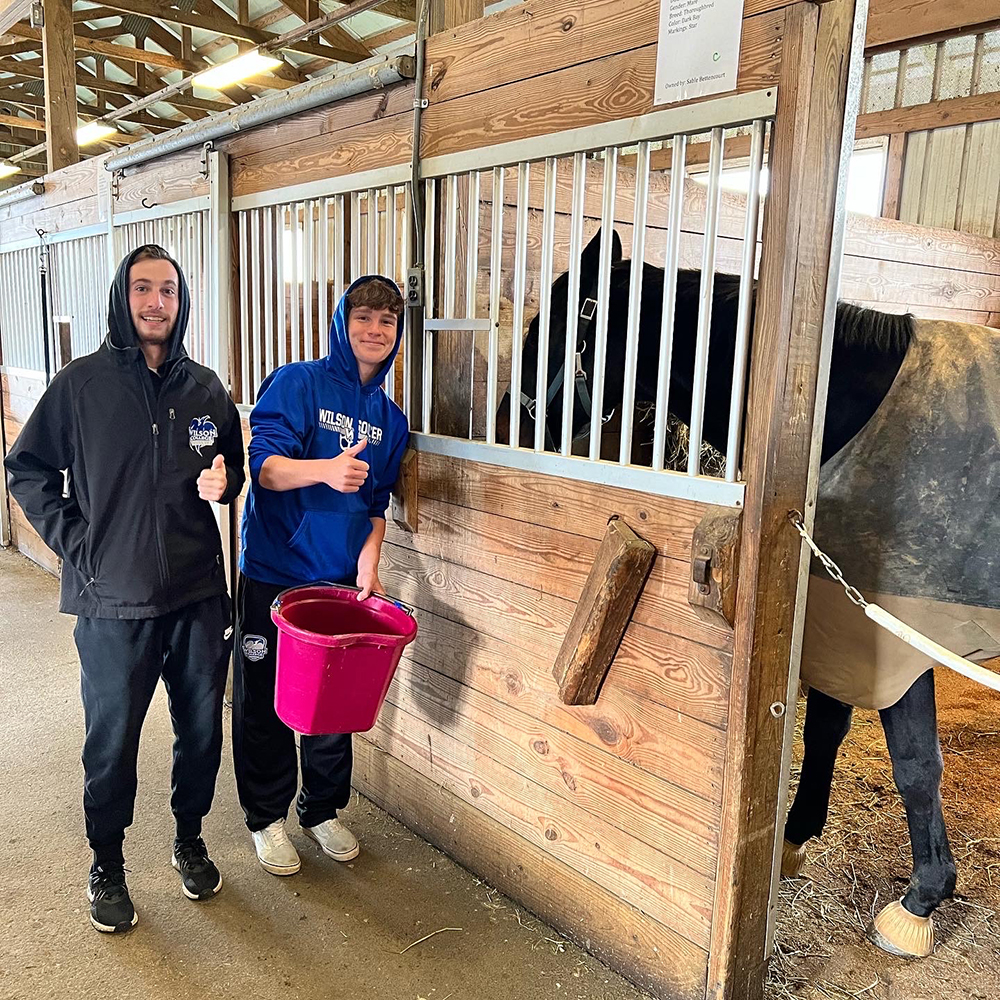 Imagine her surprise when the entire men's soccer team showed up at the barns a few days later.
As a group, they filled up water buckets, shoveled sawdust, moved equipment, and cleaned up dirt in the event arenas. For some, it was a brand new experience in an environment they had never been in before. "While it was a lot of hard work, the guys really enjoyed themselves knowing they were helping our equestrian program," said Higgins. "They really liked being able to interact with the horses after they were done, and for some, it was their first chance to feed and pet a horse."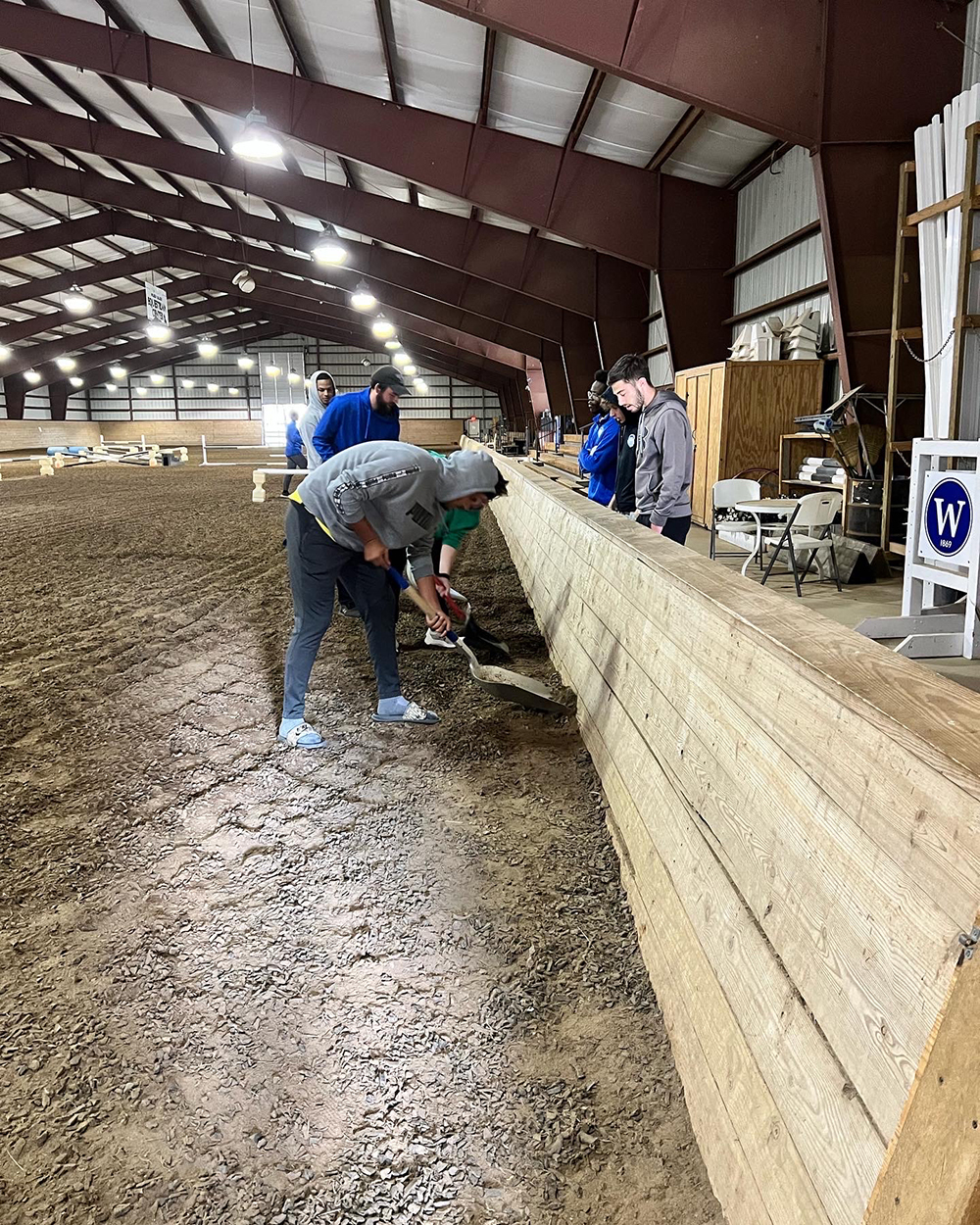 According to Deebus, having the team out was a huge help. "They could accomplish in an hour what it would have taken us a few days to accomplish during the semester," she said. "It is more difficult to dedicate a large chunk of time to large projects during the semester due to classes and how much the arena is used, but the [men's soccer] team was able to cut that time down."
After providing instructions, Deebus said the team looked as though they thought they might be there all day, but they had a great attitude, immediately went to work, and powered through it. They were happy when she explained just how much time they had saved the equestrian teams.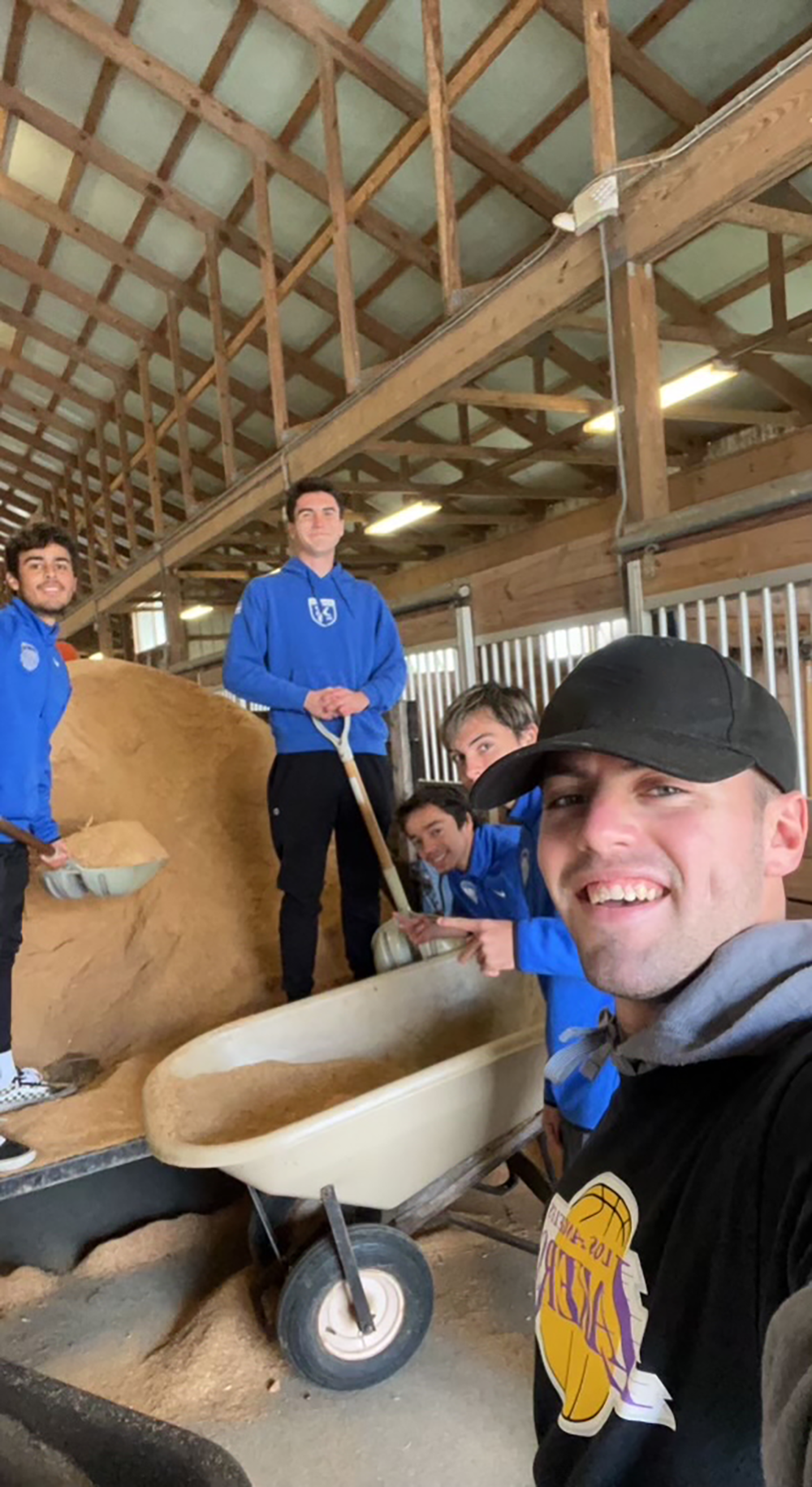 Once they were done, Deebus pulled out the treats so they could feed some of the horses. "I was confused at first by how quickly they were going through treats. Then I realized that instead of giving one treat at a time, they were giving handfuls at once. Our horses didn't seem to mind, though." She went on to say that the men's soccer team is welcome back anytime. The horses would probably agree.