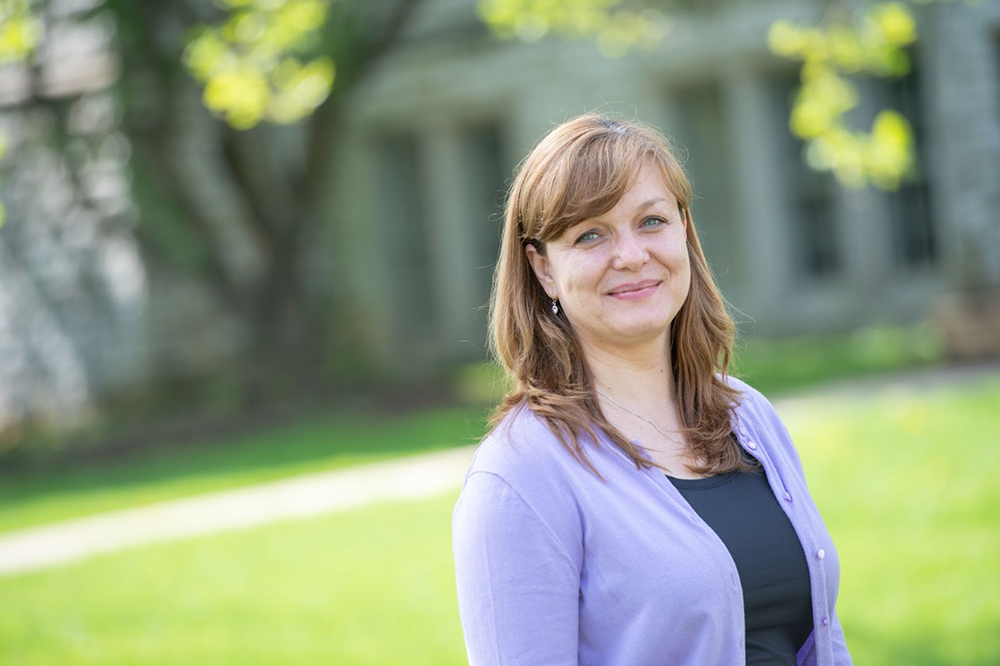 Daniela DiGregorio, Assistant Professor of Education
Teaching English to Speakers of Other Languages (TESOL)
EDUCATION
• M.A. in English as a Foreign Language (EFL) and Art Education, University of South Bohemia, Czech Republic
• M.A. in Art Education, plus teaching certifications
in English as a second language (ESL) and English 7-12, Marywood University
• Ph.D. in English (Composition and TESOL), Indiana University of Pennsylvania
PATH TO WILSON
Originally from the Czech Republic, DiGregorio's personal experience learning English as a second language helped mold her as a teacher of the subject.
OFF CAMPUS
Mother to four middle schoolers, including triplet boys, Daniela enjoys keeping active through yoga, biking, and swimming when not chasing her kids around.
ZOOM FATIGUE
Procured skis and snowboards during the winter lockdown in 2020 to keep everyone active and off screens.
SCENIC SURROUNDINGS
It's terrific that the campus is very safe and beautiful. I love the horses. I love the space here.
STAYING IN TOUCH
I have my professional Facebook account and also LinkedIn. An online student from California was taking her students on a field trip to Washington, D.C. and had a day off and stopped in to visit. When you have strong relationships with students and they come back, it's heartwarming.