As I write you, Wilson is bustling with students beginning their first day of classes for the spring 2023 semester. Despite the winter chill, their greetings and smiles tell you how excited they are to be back together after a long winter break. I, too, am thrilled to have their smiling faces on campus as they engage with faculty and the curriculum and learn to live in community with one another.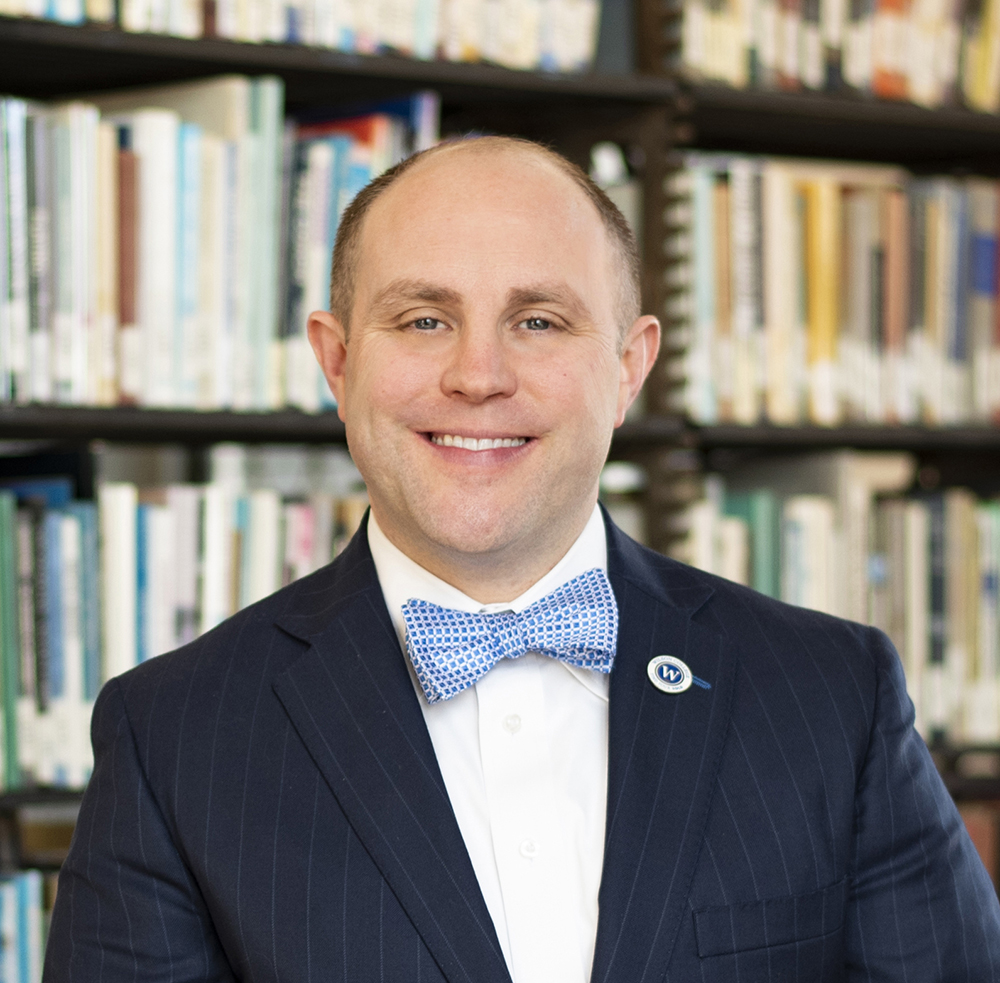 Although Wilson has made great strides over this past year and is positioning herself to rise boldly from the difficulties of the past few years, 2023 will likely prove to be another challenging year for higher education. In just the first 23 days of this year, there has already been an announced college closure and a college merger. The funding provided by the federal government during the pandemic has dried up, and institutions are still grappling with a stubborn economy, a challenging social and political environment, and declining demographics.
Wilson is not immune to these pressures, but fortunately, we have been working on strategies to adapt to our ever-changing environment. In November, we launched Wilson College Online, expanding upon our previous online education efforts to provide a more robust suite of offerings at the undergraduate and graduate levels. These programs are primarily targeted at adult students who seek a rigorous, personalized education with the flexibility necessary for those with careers, family obligations, and other commitments that make learning in person particularly challenging.
Additionally, we seek ways to ensure that all students, regardless of modality, program, or demographic category, Encouragingly, we increased our traditional undergraduate students' first-year to second-year retention rate by 4% last year.
Despite all the progress we are seeing in enacting our strategic plan, Future Wilson: The Phoenix Rises, we know that the next few years will be particularly challenging from a fiscal standpoint. This year is our third year in a row of declined enrollment. While signs are positive that we may end this trend and increase enrollment next year, the budgetary effects of these down years will live with us for the next four or five years. Thus, we are engaged in a "not-so-silent" phase of a philanthropic campaign aimed at ensuring that Wilson manages these challenging years as we seek to thrive into the future. I hope you will join us in June at Reunion as we formally launch this campaign. Until then, I urge each of you to consider making the most transformational gift you can make to Wilson. She needs your support now more than ever before.
When I am asked why I have such confidence in Wilson's future, despite all the headwinds, it is because of our people and their care for others. From our students to our faculty, from our staff to alumnae and alumni, Wilson women and men are incredibly generous in their service to others. This issue will illuminate just a few of the stories of those who lend their time, talent, and treasure to ensure that others' lives are transformed.
You will learn of students and faculty who traveled to the Dominican Republic to care for Haitian sugar plantation workers. Alumna Carolyn Pollock '70 shares her experience building a library for a Bible school in Ethiopia. Alumna Janelle Wills '14 details a service trip she took to Sierra Leone to teach softball to kids while helping the only practicing veterinarian in the country look after injured animals. You will learn of the College's recent designation as a hunger-free campus as we use Sarah's Cupboard to ensure that our students' primary needs are met. Through these and other stories, you will see firsthand that service to others has been a part of Wilson's impact for 154 years. Because of deeply held shared values and mission, I am confident this commitment will continue well into the future.
Wesley R. Fugate