Spring 2022 gave us a moment to pause and celebrate 10 years of service by Marybeth (Mb) Famulare as Director of Alumni Relations. Mb has been an outstanding partner, representing alums and fostering opportunities between the Association, the College, Class Officers, current students, and other volunteers.
In an age of pandemic restrictions, Mb turned challenges into opportunities, which will continue to benefit the community in the future. She led with creativity, organized monthly Zoom gatherings, and kept us engaged, informed, and connected. Mb has professionally and personally shown consistent respect and grace in dealing with many challenges over her decade at Wilson.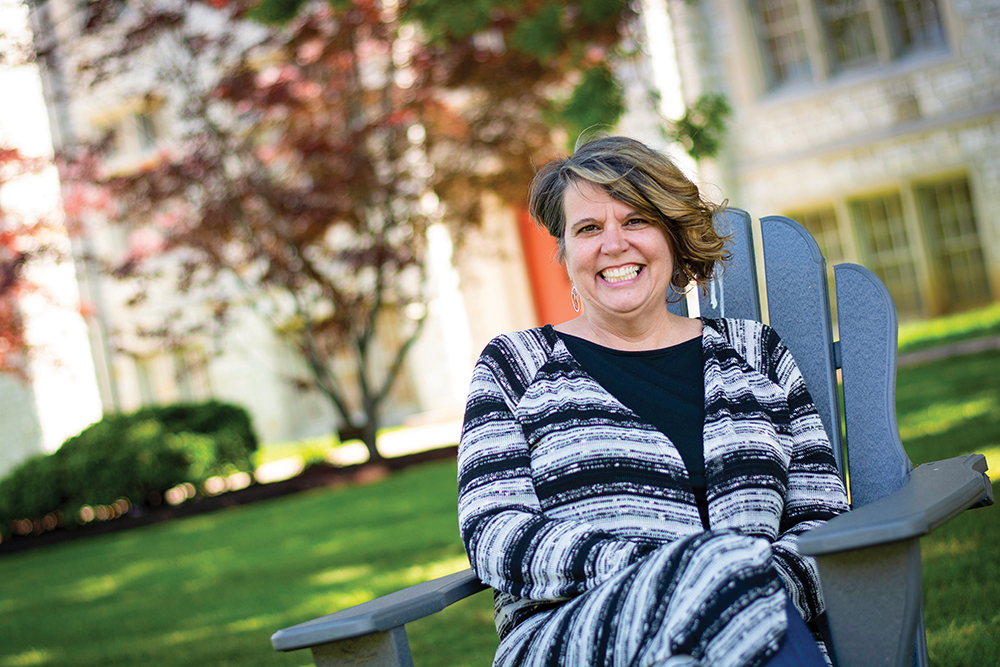 We sincerely thank her for: her dedication and always going above and beyond to maintain and encourage traditions; her steadfast commitment and sincerity in alum outreach; her never-ending smile, resilient positivity, and "can-do" attitude. And we appreciate that she has become a cherished friend to so many of us. We look forward with gratitude and hope to many more years of partnership!
As a token of appreciation and recognition, we invite you to join us and please make a gift to the Wilson Fund in honor of Marybeth Famulare. Sending an email or card of thanks would also be appreciated.