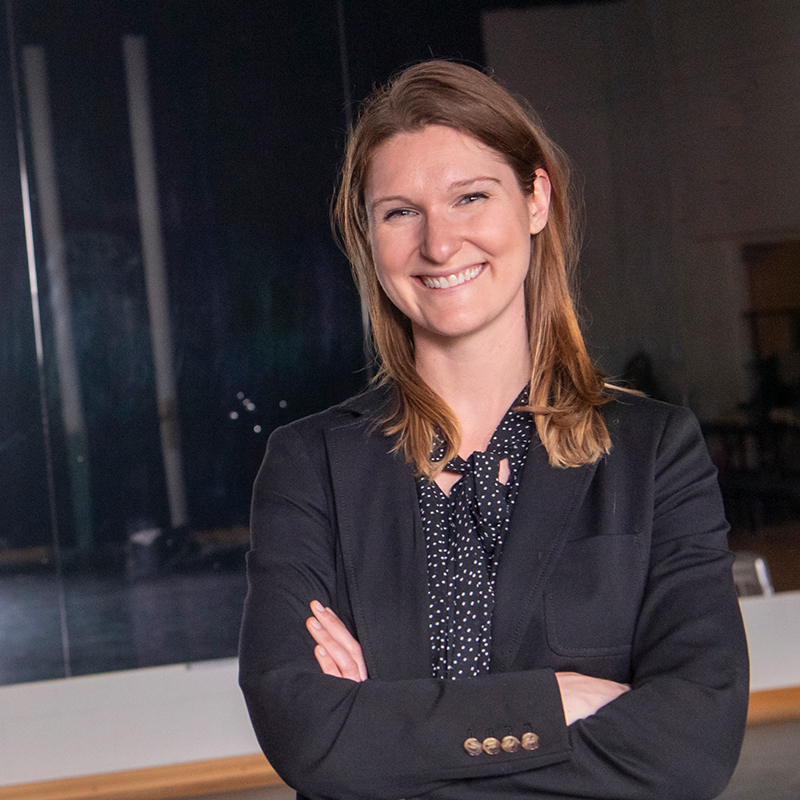 Megan Mizanty, Assistant Director MFA Program/Assistant Professor of Dance
B.A. in English, Ithaca College, M.F.A., Temple University.
PROFESSIONAL INTERESTS
A professional dancer, she has traveled and lived in many places including New York, Philadelphia, and London.
She has a deep passion for collaboration and interdisciplinary work, and strongly values improvisation and how it forces a new way of thinking in the moment.
Her art is strongly influenced by the people she spends her time with. Recently, a set of friendships led to devising a series of performances that evolved around the depictions of women in crime dramas over the last 20 years and why America is so obsessed with crime dramas, whodunits, and murder mysteries.
She leads Wilson's storied Orchesis dance ensemble where she promotes inclusivity of "any-body" and "every-body".
OFF CAMPUS
Unsurprisingly, many of her personal hobbies and interests revolve around movement including yoga and pilates. Also an avid reader, she favors contemporary British fiction and classics.
SOMETHING MOST PEOPLE DON'T KNOW
Through her exploration of interdisciplinary work she discovered an interest in singing and can be found rifting on melodies while at home.
WHY WILSON
She describes her first impression of Wilson's campus as a "mini Hogwarts," and full of bucolic beauty. She credits the environment with making a strong impact on her artistic work. She also acknowledges Wilson's close knit community has provided her with strong support and relationships.
STUDENT LIFE
She affirms that Wilson students and faculty have a unique opportunity to connect with each other and describes her personal student relationships as symbiotic. She speaks strongly about the ability for Wilson students to find their voice and leave an impact on their programs.
WHAT DOES HONOR MEAN TO MEGAN
For Megan, honor means service. Service to the work, to herself, and most importantly to her students.