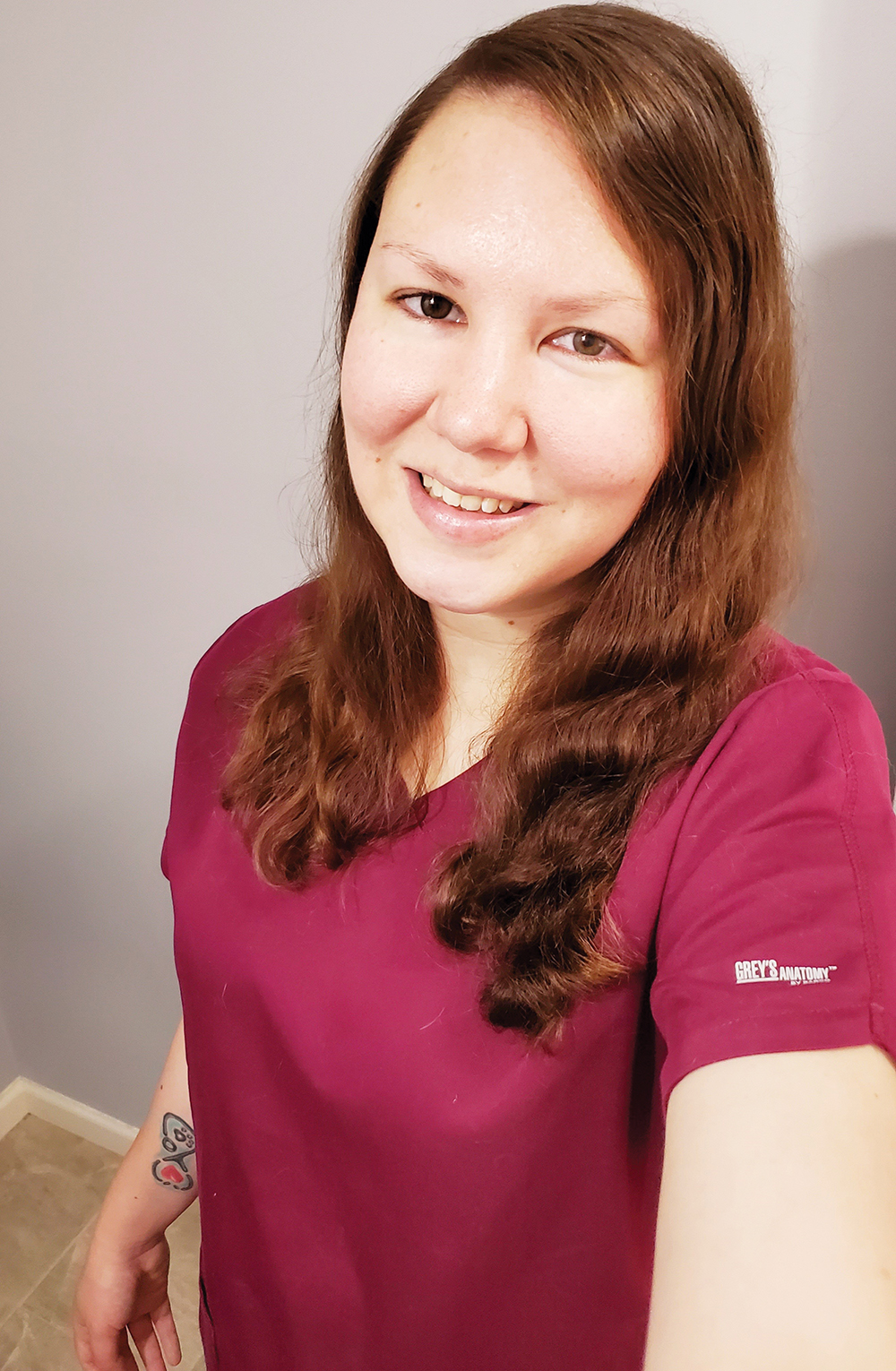 Courtney Lieb '14 Published in Keystone Veterinarian
Courtney Lieb CVT '14 was published in the summer 2023 edition of Keystone Veterinarian. In her poem "Outpatient Tech Anthem" and a short essay, Lieb shares her early-career experiences as an outpatient technician and surgical assistant at a small animal clinic. Currently on staff at Douglassville, Pa. Veterinary Hospital managing the in-house laboratory, Lieb is applying for a Veterinary Technician Specialist in clinical pathology.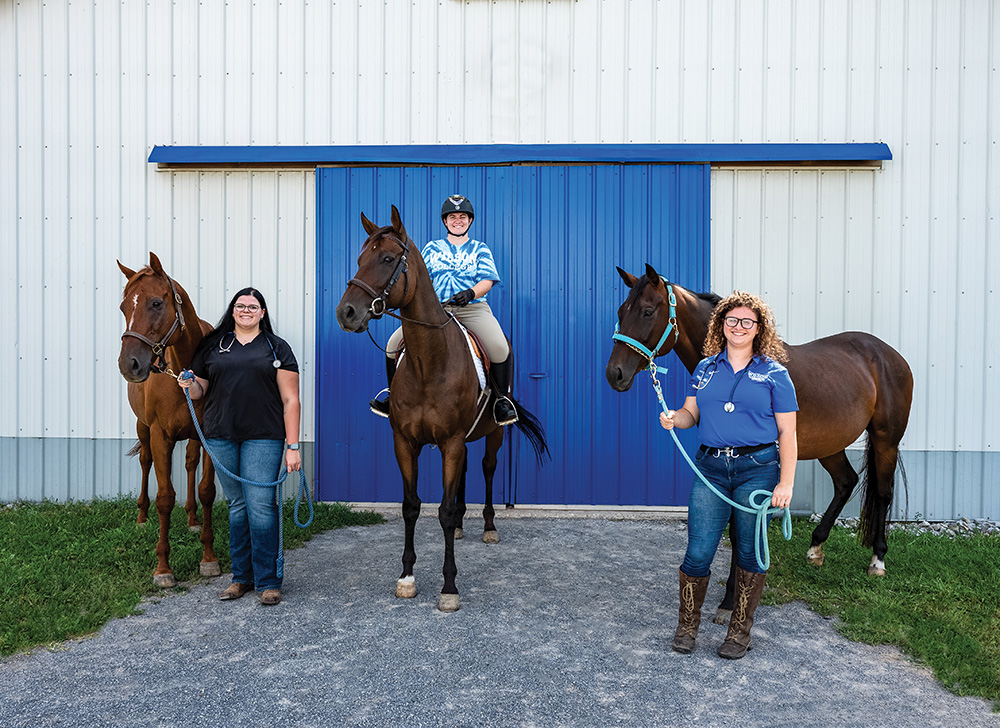 Thoroughbred Foundation Announces Awards
Alexis Knowles '24, Victoria Cooper '24, and Rebecca Galvin '24 are the recipients of the 2023 TERF Award, announced in July.
The Thoroughbred Education and Research Foundation (TERF) promotes equine education and research by sponsoring scholarships in veterinary medicine and by supporting organizations that are educating the public in the proper care of horses. TERF's board of directors selects grant recipients in a competitive grantmaking process each spring. TERF has provided $97,000 in scholarship awards to Wilson College students since 2015.
Students enrolled in the majors of veterinary nursing, animal studies, equine studies, and equine-facilitated therapeutics may be considered for the TERF scholarships. Awards are based on student need, scholastic achievement, and equine-related aspirations.
The TERF grant program at Wilson is directed by Janice Holland, Ph.D., associate professor and director of equine studies, and Tammy Ege, M.S., associate professor of veterinary nursing.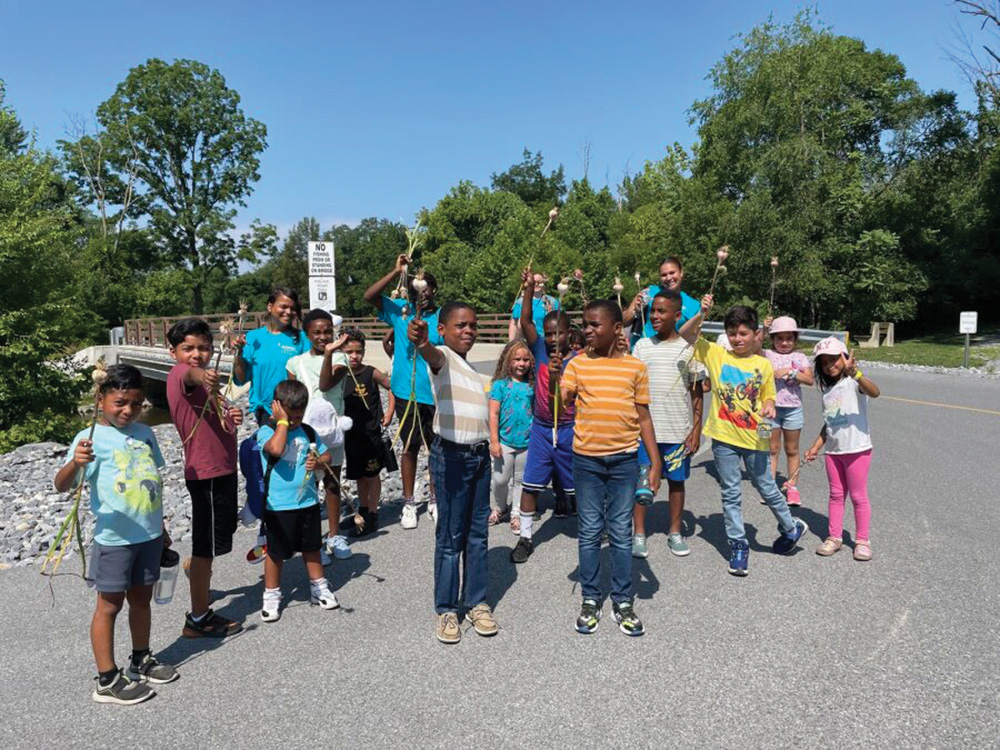 Building Pride
Wilson College was pleased to host Building Our Pride in Chambersburg (BOPiC) in July. Students visited the farm at the Fulton Center for Sustainability Studies, where they met sheep, quail, and chickens and harvested some garlic. It was a great way for them to understand the importance of agriculture and the work that goes into producing the food we eat. BOPiC is the largest summer educational, enrichment, and nutrition program for children in Franklin County and the surrounding area. Many thanks to Chris Mayer, M.Ed., assistant professor of integrated sciences, for organizing and assisting with the day.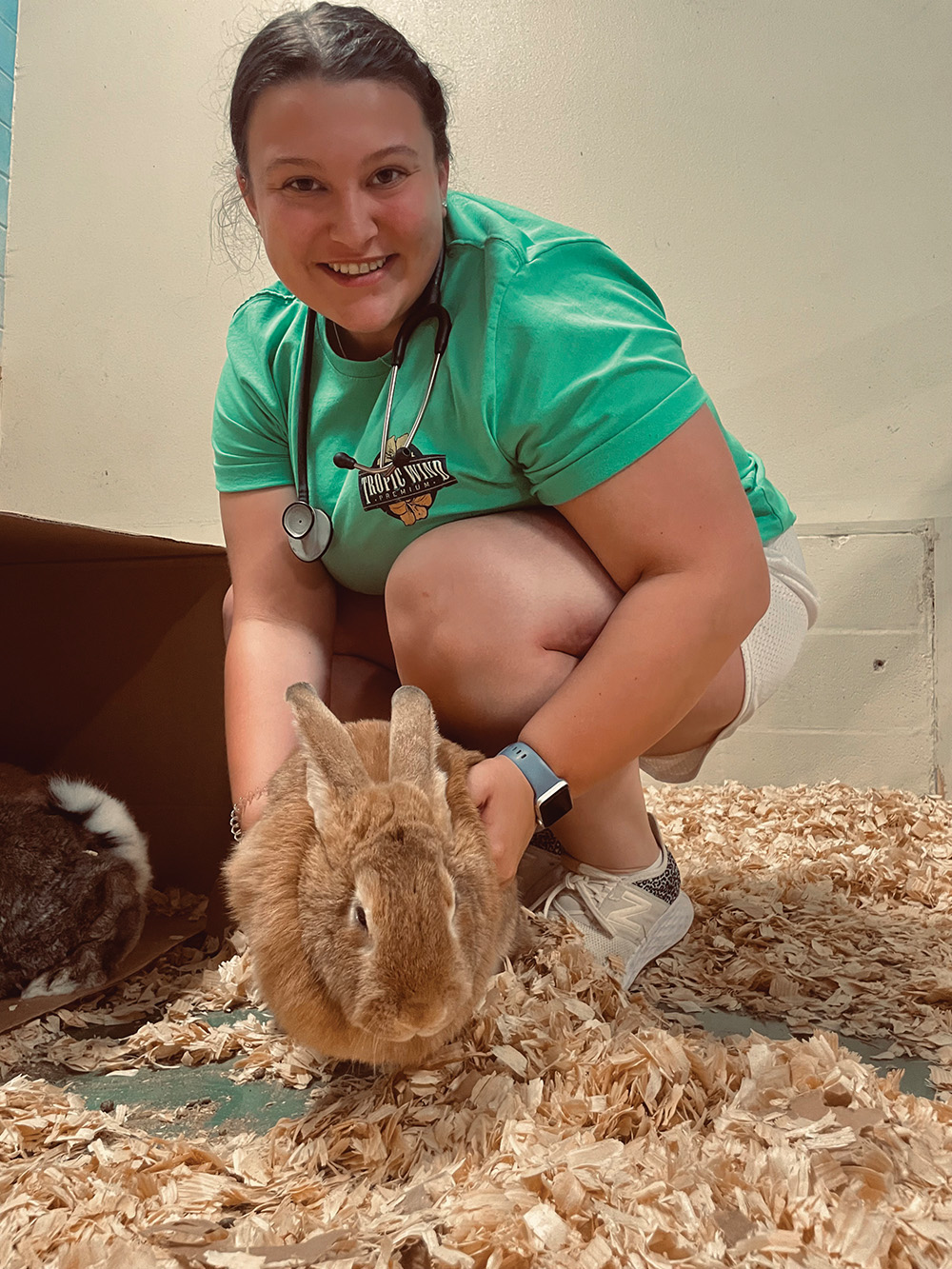 Her Internship Was "Zootopia"
Miranda Hardy, a junior in the veterinary nursing program, participated in a one- week summer internship at the Texas Zoo. Loop Abroad, a study abroad organization that teaches students several aspects of managing a zoo, selected Miranda for the competitive program.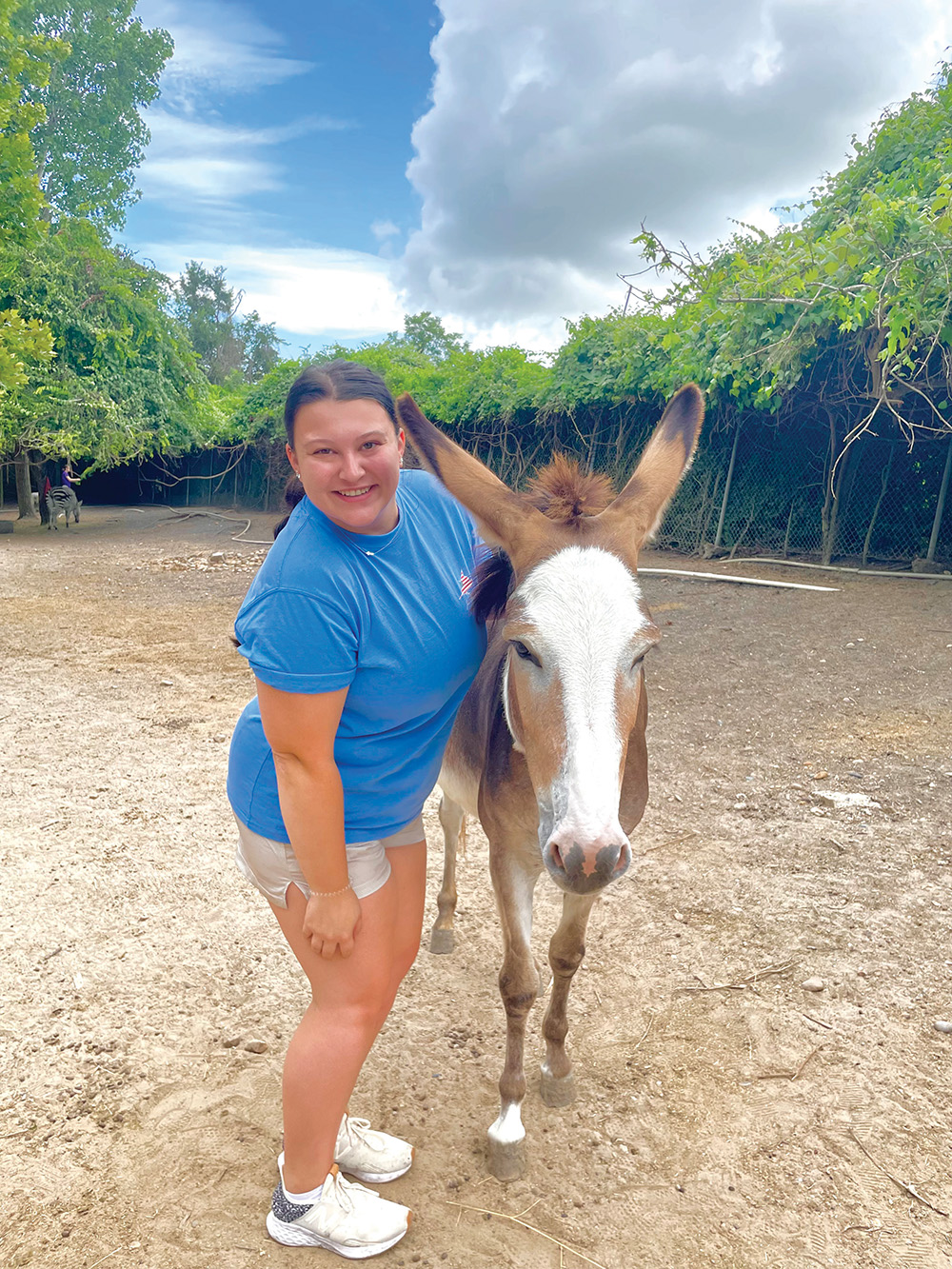 With her volunteer group and other zoo veterinary staff, Miranda experienced field lectures, labs, and hands-on practice with the zoo animals. Additionally, the group learned how to administer medical treatments, perform diagnostics, handle safe capture, and feed the animals.
"This trip allowed me to become comfortable in zoology, as I do not have any experience in zoo medicine," Miranda said. "This program is truly unique and unlike any other day-to-day education in veterinary medicine. I have been able to broaden my horizons in veterinary medicine as well as form new connections with veterinarians and other like-minded pre-vet students."
Goooooal!!!
At the time of this writing, Halley Shaffer '26 has already set a new program record for the women's soccer team since Wilson became a member of NCAA Division III. With three games left to play in the season, Shaffer has 20 goals thus far, breaking the 16- goal record Bailey Miller '23 set last year. First-year player Annie Smith is also having an incredible debut season, with 13 goals to threaten the current record for a first-year player (14 goals, by Mary Miller '08, in 2004). Shaffer came close last season with 12.
No matter how the year ends, the Phoenix have already guaranteed themselves a fourth consecutive winning season.
Spanish Faculty Partners with Language App
Wendell Smith, Ph.D., associate professor of Spanish, has partnered with Canopy, a leading medical interpretation company, to develop a medical Spanish course for its new line of online language-learning programs. Canopy is known for developing Canopy Speak, an effective, free medical phrase translation application that supports multiple languages. Smith is developing lesson plans for Canopy Learn,
an evidence-based online program that enables healthcare professionals to learn medical Spanish across three target proficiency levels, with the goal of becoming Qualified Bilingual Staff. His students at Wilson will receive free use of the app during the fall semester.
"There's a lot of hype surrounding language learning apps," Smith said. "And a real question about how doing well on an application translates into speaking ability. But with Canopy Learn, my students are coming to class prepared to use Spanish for the situation we're studying. And it has the advantage that at the end of the course, students will be two-thirds of the way toward becoming certified as bilingual providers." Learn more at withcanopy.com.