By Rev. Derek Wadlington
Critical thinking, power tools, and meaningful impacts.
For the fourth time in five years, I had the privilege to lead a group of students on a service trip. This year Crystal Lantz, the director of international students, and I led six students to Plymouth, N.C., a sleepy hamlet of about 3,400 people. We worked alongside volunteers from Lend A Hand, a Presbyterian disaster response agency, to serve at Carolina Rebuilding Ministry. Over the week, the 20 of us worked at five different sites performing tasks that included rebuilding porches, mending rotted-out floors in kitchens and bathrooms, drywall preparation, replacing skirting on a mobile home, plus assorted other jobs. We lived in community for a week, staying at Plymouth United Methodist Church.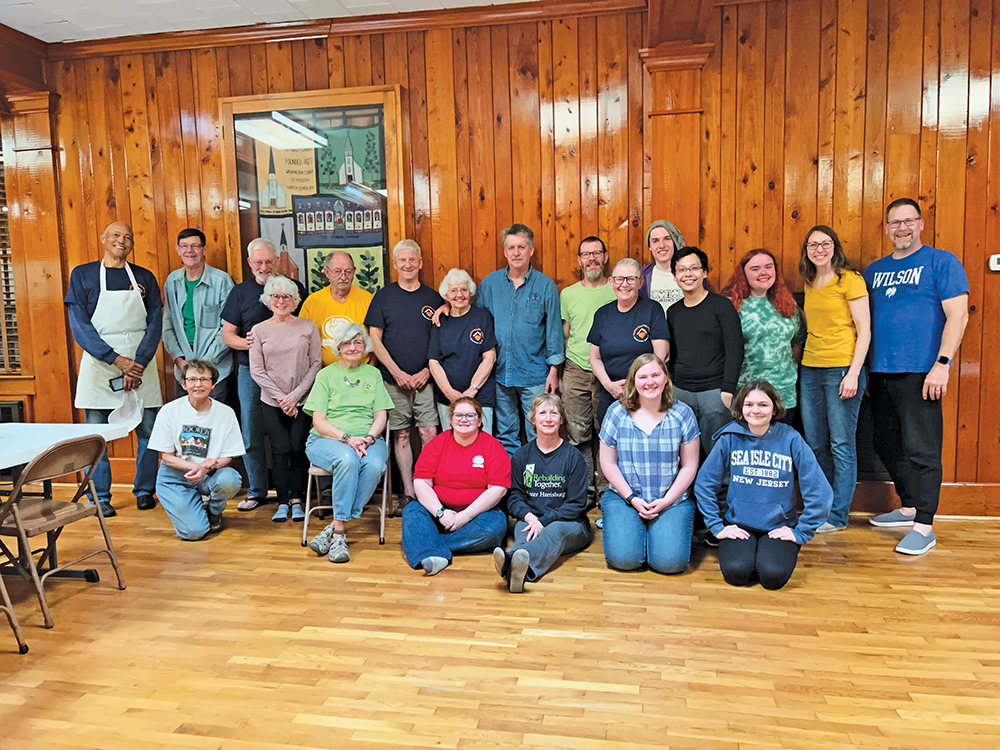 Why you may ask, would students give up their spring break to pack into a van and spend the week getting up at 6 a.m. to work every day? Heather Judge '26 said, "It was very nice to serve with other students who share my passion for service. I have made good friendships out of this with people I only knew casually before the trip." Carly Ashway '25 noted, "It was one of the best volunteer trips I've had in a long time. It made me realize what I love to do, which is to help people in need."
Tiffany Day '26 had a very different approach going into the trip. "I've encountered many hardships within the past year, and attending the LAH trip impacted me immensely," she said. "I truly needed this experience. I gained a community that supported me all the way, which has also led to forming some great friendships. Also, just being able to help someone in need while using power tools at the same time definitely feels pretty empowering."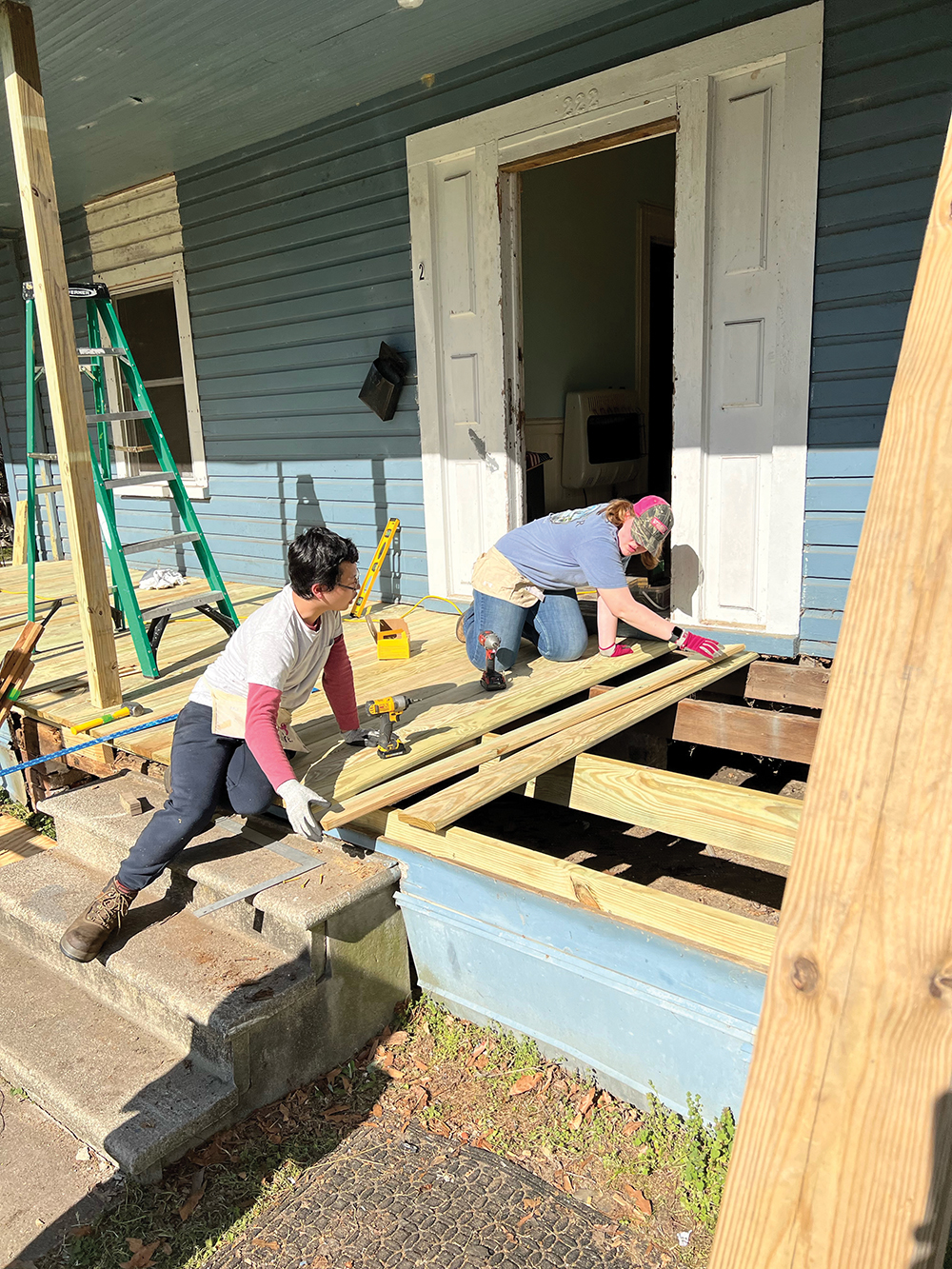 When I am asked about what part of my work fuels me the most, I always point to these service trips. I find that students learn about themselves on this trip in a way that is distinctly different than on campus and in the classroom. As students, they are used to learning critical thinking in the classroom. They also learn these skills on a trip like this while using power tools, hammers, and tape measures, all while trying to diagnose real-life problems of houses that need repair or partial replacement. This is not a "watch and learn" environment; it is hands-on learning with instruction from volunteers who have years of volunteer and professional experience in construction. Students are apprentices in the best sense — they are shown how to do something, then immediately given the opportunity to do the work.
I have repeatedly witnessed students transform during the week. Many start the week timid and hesitant, concerned that when they try something, they will fail. News flash: they will. We all fail. It's learning from mistakes that helps us grow.
Something changes when they drive that first nail home with one blow of a hammer or the first time they measure and cut a board to the correct specifications. There is a realization that they "did it!" As the week progresses, the realization that they can successfully apply what they have learned gives them the belief and confidence that there are other things they can learn and successfully apply. They then bring this newfound knowledge and self-awareness with them back to campus, where it impacts all facets of their lives.
Layered on top of this is service to others. In this case, Carolina Rebuilding Ministry has worked with the homeowners to identify the areas of greatest need, so we are not coming in to tell them what needs to be done; we are responding to their expressed needs. We often get to meet the homeowners and learn about them and their lives. Through the work and the conversations, students see how a small group of folks from four states away spending a few days fixing the rotten floor in a bathroom, replacing a porch, or building an access ramp can have a meaningful impact on other people's lives. They learn how the simple act of giving one's time and talents can affect good in the world in a tangible and important way.