Oh, hello there! I do hope all is well with you and yours. It is that time of year again when the weather here in Chambersburg has become dreadfully cold, and my dear friend Agatha, the groundhog, has returned to her annual slumber. With the shorter days and fewer visitors, you may think that I would become lonely in Sharpe House. However, it has been quite an eventful few months here at Wilson College. Pull up a seat, pour yourself a tea, and allow me to fill you in.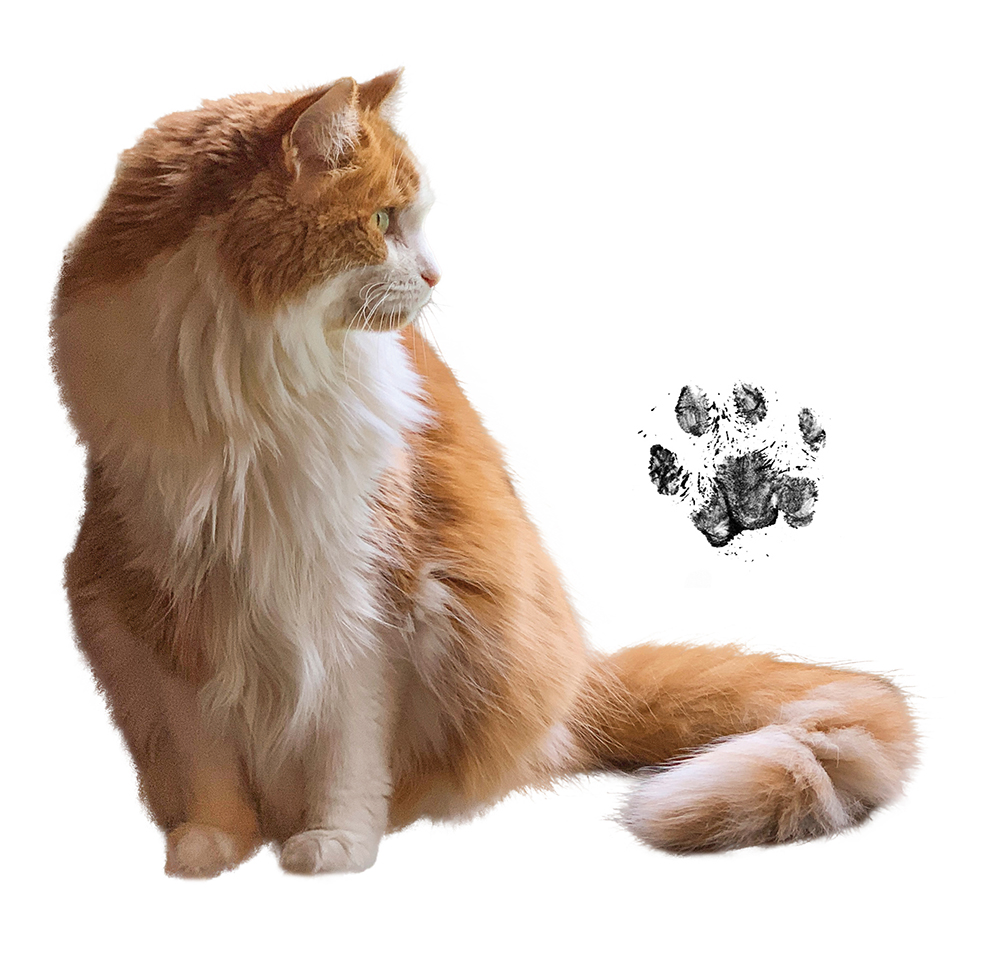 Why, just last December, I hosted a gathering at Sharpe House to celebrate the end of the year. It was a grand occasion, with friends and supporters from the Chambersburg community in attendance. Despite most people wearing their masks, I could tell everyone was excited to see me, as they often cheered whenever I sauntered into the room. I could really feel the love for the College amongst our neighbors. In fact, one woman kept repeating how much she loved the "Old Wilson." You and me both, sister!
January is always one of my favorite times of year because the students finally return, and we get some youth and energy on campus that my boring old dads just can't provide. This year, I hosted a dinner for some of our international friends. They were from lands called Haiti, Nigeria, Pakistan, and Nicaragua. This sweet young woman from Cambodia even took pictures of me. Now, I've never heard of these places, but they assured me that they all have cats where they're from, so perhaps someday I will visit. I love how Wilson will bring people from around the globe just to meet me!
I am continually impressed by the service that the Wilson staff and faculty provide, but I feel like my own talents have been ignored. I have been pondering, besides keeping Sharpe House free of flying mice, how could I contribute to Wilson's success? Perhaps there's a space on the development staff for yours truly? Send me on the road, Angela Zimmann; I'm ready to do my part!
Well, that's just a taste of what life has been like for me lately. Life here at Wilson is never dull, and if you've not been back recently, I do hope you'll return. In fact, I've heard talk of an upcoming event called a "Grand Reunion." I'm not sure what it entails, but would you like me to attend? Will you be there? Hmmm, perhaps I will make an appearance. At any rate, all my love from here in Sharpe House.
Until next time, dear reader.