New VP for Student Development and Dean of Students
The College has named Kathy M. Buck, M.S.W., as the new vice president for student development and dean of students. She brings more than 30 years of experience as a collaborative and community-minded student affairs leader.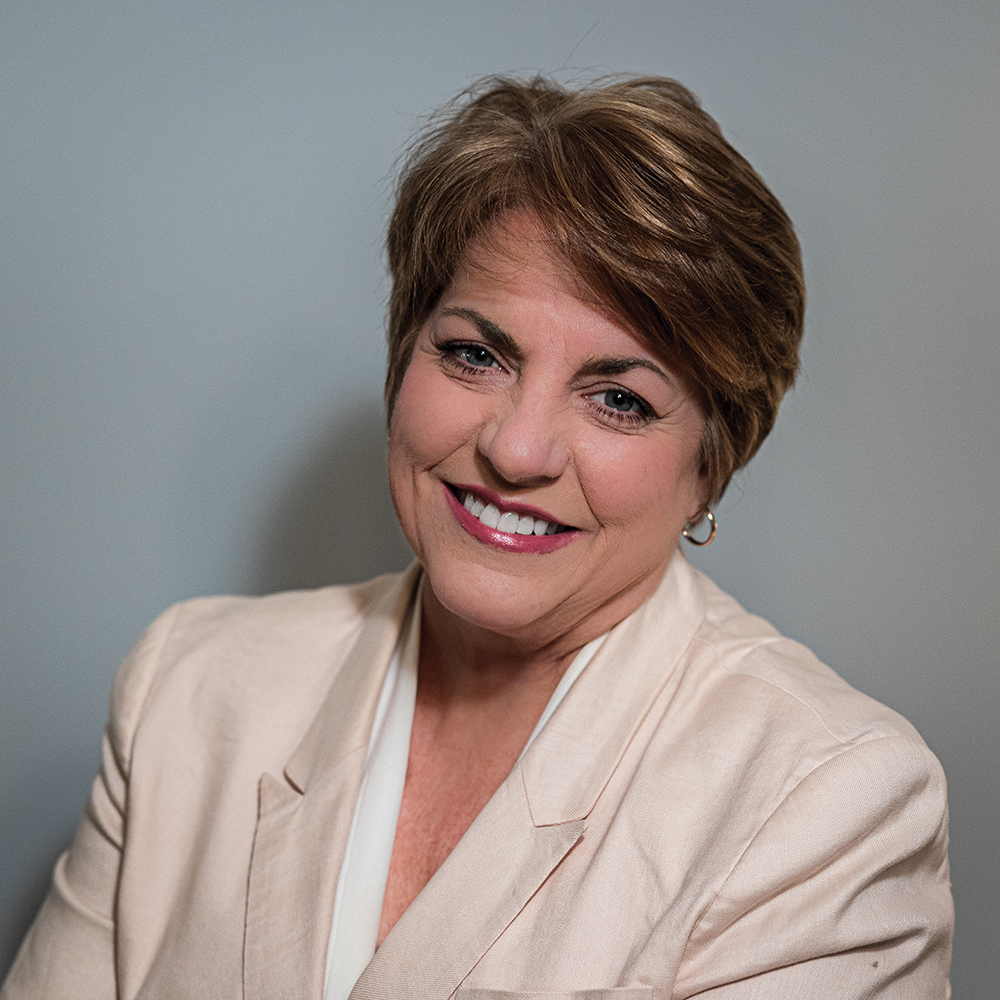 Buck previously served as vice president for student life and mission integration at Saint Elizabeth University (formerly College of Saint Elizabeth), N.J. In this role, she led and provided the vision for all aspects of student services, including institutional budgeting; strategic planning; and development, implementation, and assessment of programs and policies related to student life. Having held positions with increasing levels of responsibility at Saint Elizabeth since 1989, much of her work has focused on meeting the needs of first-generation, Pell-eligible, and ethnically diverse student populations.
With the assistance of Spelman Johnson, a search firm specializing in higher education leadership roles, Wilson conducted an exhaustive national search for this important position. "We are delighted to have an innovative leader who understands the importance of an inclusive, supportive learning community to guide student development," said President Wes Fugate. "Kathy brings insight, energy, knowledge, and experience to this role. Her ability to cultivate a collaborative culture and partner with other divisions of the institution will advance student engagement and student success across campus. And her advocacy for students and their needs will support student retention, persistence, satisfaction, and graduation outcomes. I look forward to working with her and her team as they align their work with the College's strategic plan and bolster diversity, equity, inclusion, and belonging efforts across the division of student development."
Reporting to Fugate, the vice president of student development and dean of students is responsible for providing vision, leadership, and effective administration to the College's student development division and its many functions and services. The position works closely with the president, the executive team, academic deans and directors, faculty, staff, students, and the Board of Trustees to strengthen the co-curricular dimensions of student life and enhance the Wilson experience and sense of community and belonging for all students.
"I am thrilled to be joining the team at Wilson College, an institution that values a transformative education supported by a collaborative, relationship-centered culture conducive to student success," said Buck. "This is the type of environment in which my own deeply ingrained belief about the importance of fostering a sense of belonging for all will thrive. I'm looking forward to building on the past success of the student development team as we develop and execute a vision for the next era of the College's future. It will be an honor to serve the Wilson community as a thought leader, advocate, and collaborator on matters related to the student experience!"
Buck holds a Bachelor of Arts in psychology and education (elementary and special education) from Clark University, Mass., and a master's in social work with concentrations in administration, policy, and planning from Rutgers University, N.J.
---
Houser Returns to Board of Trustees
Sam Houser has been re-elected (in May) for a 3-year term on the Wilson College Board of Trustees. He served his first term at Wilson from 2010 to 2019, including serving as Board Vice Chair from 2017 to 2019.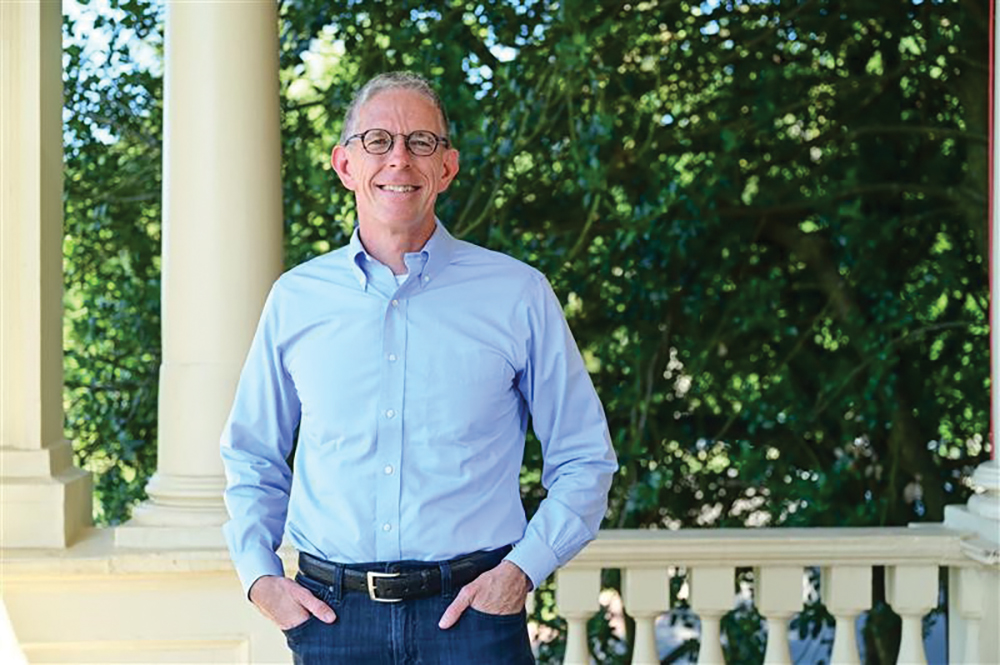 In 2016, Houser was appointed Head of School, George School, Newtown, Pa. Prior to this appointment, he spent many years teaching and in senior administrative positions at Franklin and Marshall. A Phi Beta Kappa graduate of Franklin & Marshall with a B.A. in Latin, Houser did graduate work at Brown University, where he earned a Ph.D. in Classical Philology.
---
Local Nursing Programs Hold Annual Collaborative Healthcare Day at Wilson
Senior students from three local nursing programs came to campus Oct. 8 for a day of learning, discussion, and lectures. This year's Collaborative Healthcare Day focused on the care of diverse populations — specifically, the care of the LGBTQIA+ patient population. This is a Wilson-initiated and coordinated event to foster an understanding of all patient populations which nursing students may serve in Franklin County.
The event brought together students from our bachelor's degree nursing programs, Penn State Mont Alto's bachelor's degree nursing program, and Franklin County Career and Technology Center's practical nursing program. The event was funded in part by a generous grant from the Franklin County Community Foundation, a regional foundation of The Foundation for Enhancing Communities (TFEC). Because the event addressed community needs education, TFEC provided monies for the speakers. In addition, WellSpan Health financially supported the day as it functioned as a recruiting event for the healthcare organization.

While the broader subject of diversity in patient population care was discussed, the focus was on the unique needs of the LGBTQIA+ population. The goals were to heighten student awareness of this patient population and issues specific to this group. Presentations and panel discussions referenced the numerous research articles that address the needs of LGBTQIA+ clients – high levels of depression, increased suicide, hormone usage, surgical reconstruction, communication finesse, and social/healthcare support.
As part of this informative day, the College organized an "empathy lab" to help improve empathy/communication/understanding amongst nursing students. It involved participants role-playing different scenarios nurses may encounter and demonstrating how empathy could improve the interactions and outcomes. The lab was organized and directed by professors Melanie Gregg and Adam DelMarcelle.
Wilson was well positioned to host this event as we have a strong commitment to recognizing and appreciating the diverse population of our campus community. The College began conducting an annual campus climate survey in 2015. The most recent survey, conducted in April 2022, had 218 participants, of which 17.01% identified as male, 79.90% identified as female, 0.52% identified as transgendered male, 2.06% identified as gender-nonconforming, and 0.52% identified as other. Respondents identified their sexual orientation as 3.16% gay or lesbian, 75.79% heterosexual, 4.74% questioning, and 16.32% other.
---
Campus Technology Upgrades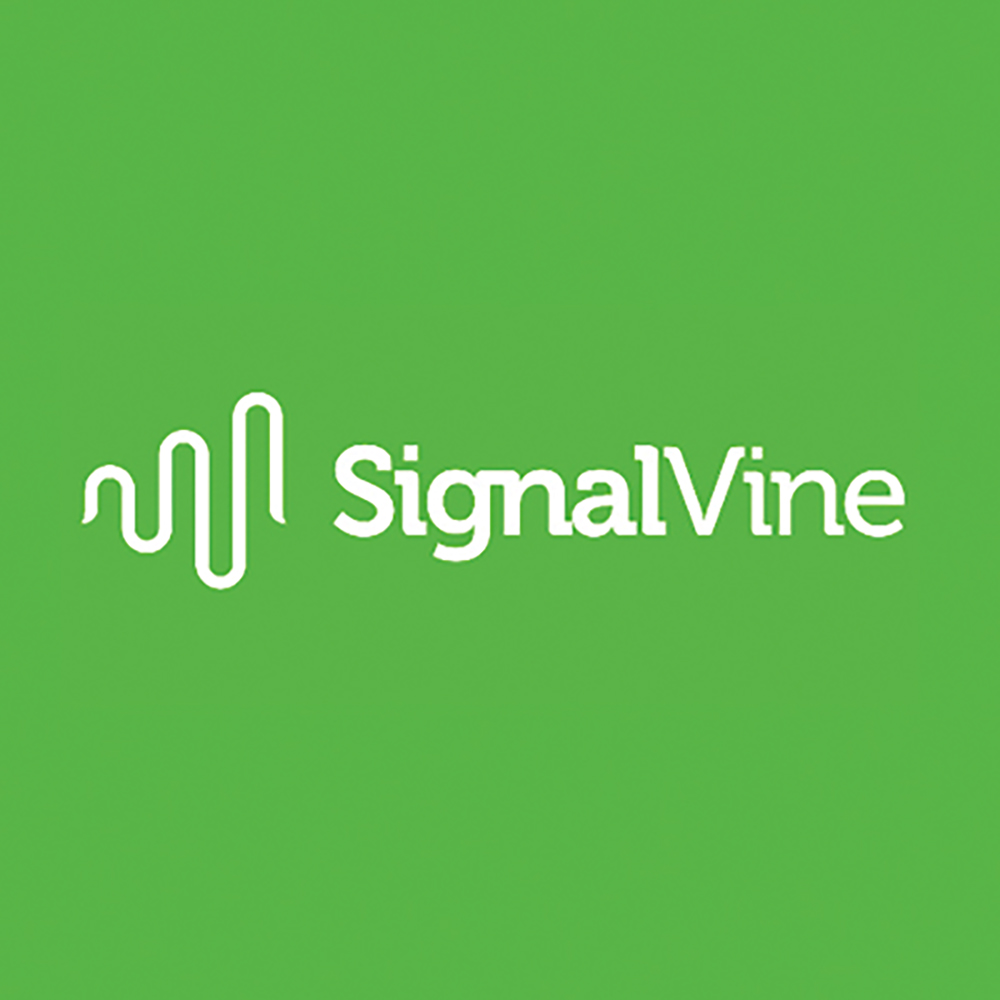 Better Connections
Through a new partnership with SignalVine, a communications app developed specifically for higher education institutions, staff can connect with students on their mobile phones. The app allows two-way text messaging between a college department or office and students. Wilson's Student Development and Student Financial Services have already successfully used this new medium to reach students and report improved response time and more interactions with students who had not previously been as active.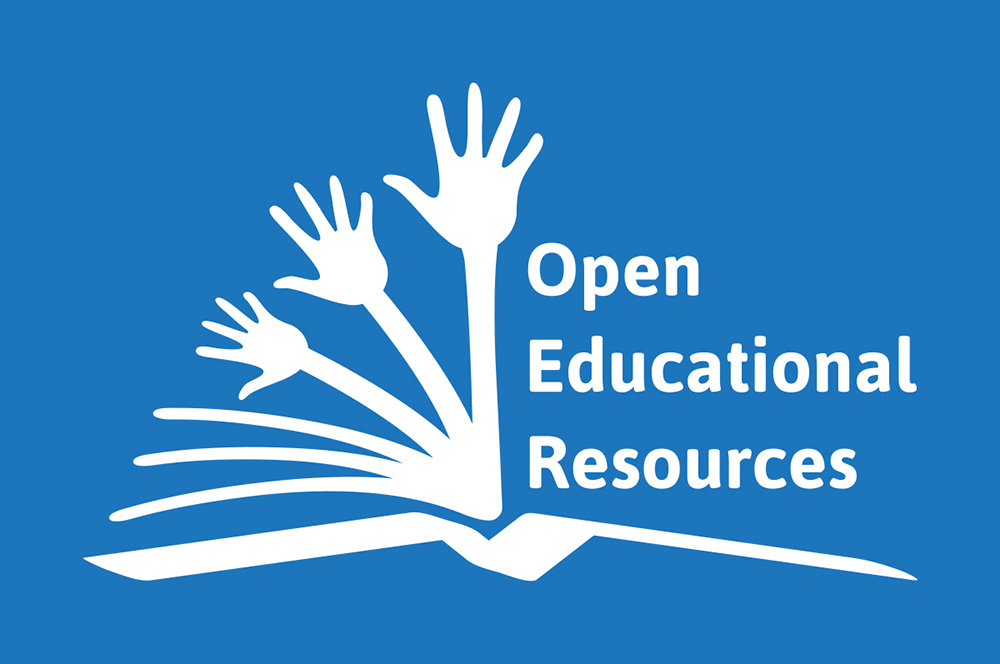 Innovation Brings Costs Down
A new collaboration between our library team and faculty has helped reduce the costs of textbooks and exemplifies Wilson's commitment to affordability and equity in practice.
Funded by two PA GOAL grants, faculty can choose to teach from Open Educational Resources (OER), which provides both digital and print textbooks to students free of charge. Thanks to this initiative, for the spring and fall of 2022, students saved $30,000 in total textbook costs.
---
Wilson Expands Equestrian Program, Appoints New Director of Equestrian Teams
The College's intercollegiate athletics program has added Western and English (hunt seat) riding teams to its varsity program and has appointed a new Director of Equestrian Teams, Cathy Woosley Luse, to oversee them. Both teams will transition from College club teams to competing as varsity teams in the Intercollegiate Horse Show Association (IHSA). "Our equestrian program is one of the signature experiences at Wilson," said President Wes Fugate. "By elevating our riding teams to varsity status, we are elevating our competitive riding programs to the level that properly reflects their importance to the College. We look forward to the success of both teams, a wonderful complement to our strong equine-related academic programs."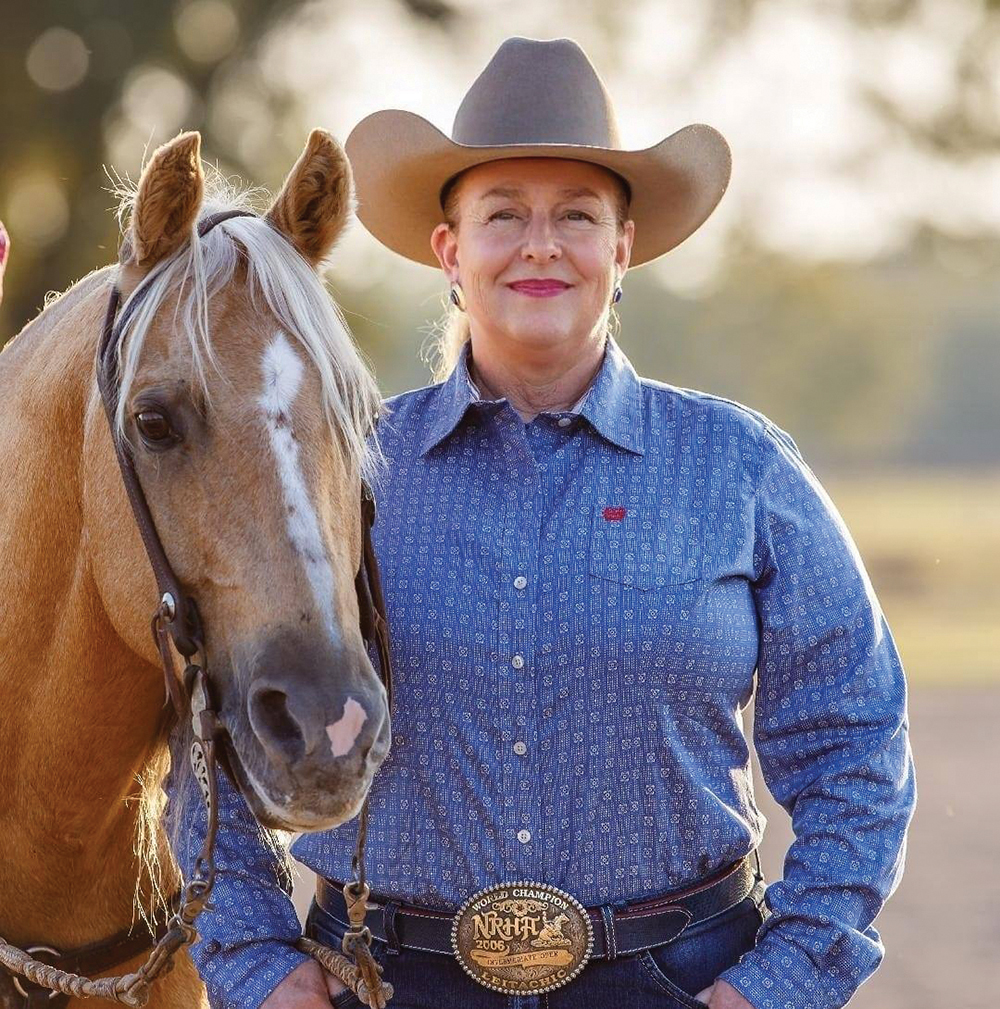 As part of our commitment to raising the profile of and developing our equestrian programs going forward, the College appointed an internationally recognized new coach to add to the Phoenix's already extensive and successful equestrian coaching team. A second-generation world champion horse trainer with over 30 years of experience training and coaching, Woosley Luse has coached numerous world champion riders and champion teams at the professional and collegiate levels in Texas and Kentucky. An accomplished rider herself, she was a world champion at the National Reining Horse Association Intermediate Open Division level.
Her accomplishments and successes in coaching and competing in regional, national, and international competitions are too extensive to list. Some highlights include being a lifetime American Quarter Horse member, an American Quarter Horse Association recognized Professional Horseman, a worldwide carded judge with the National Reining Horse Association and the American Stock Horse Association, and a winning Head IHSA Equestrian and Stock Horse Coach at North Central Texas College.
And you could almost say Woosley Luse was destined for equestrian greatness from birth. She is the daughter of the respected professional, trainer, multi-breed carded judge, and National Reining Horse Association Hall of Fame Inductee, Clayton Woosley. Her youth was spent around horses and in the rarified world of regional and international equestrian competitions. This lifelong horsewoman will share her experience, knowledge, and enthusiasm with the students and faculty and raise the bar for all.
"I am very excited to be involved in building Wilson College's Western equestrian team. It has always been a dream of mine to coach at a 4-year college and build a better program over time. I love the challenge of accomplishing unexpected results," Woosley Luse said. "While coming in too late for the fall recruiting process, I am going to enjoy converting some of the brave [hunt seat] riders who are open to learning more about the art of Western riding." Woosley Luse will direct the Western and English teams and serve as head coach of the Western team. McKenna Debus will continue to coach the hunt seat team.
"We are thrilled to have Woosley Luse join us as we continue to develop our competitive equestrian teams. She brings a wealth of experience that will serve both our Western and hunt seat teams extremely well," Tina Hill, the College's athletics director, said. "Her experience and leadership skills will accelerate our programs into top contenders in our region of the IHSA. We can't wait to get started!"
Woosley Luse agreed to join the Phoenix athletics team after visiting "one of the most beautiful college campuses I've seen." She added, "I'd like to use my worldwide industry connections to expand Wilson's resources for both of the teams. I think in the very near future, Wilson equestrian team members will represent us successfully at a regional and national level."