By Cathie Sunderland Jenkins '71 and proudly ODD!
Fifty years since graduation from Wilson? Unbelievable. 2021, the year of our Zooming 50th un-reunion has provided unlimited hours to reflect on my Wilson experience.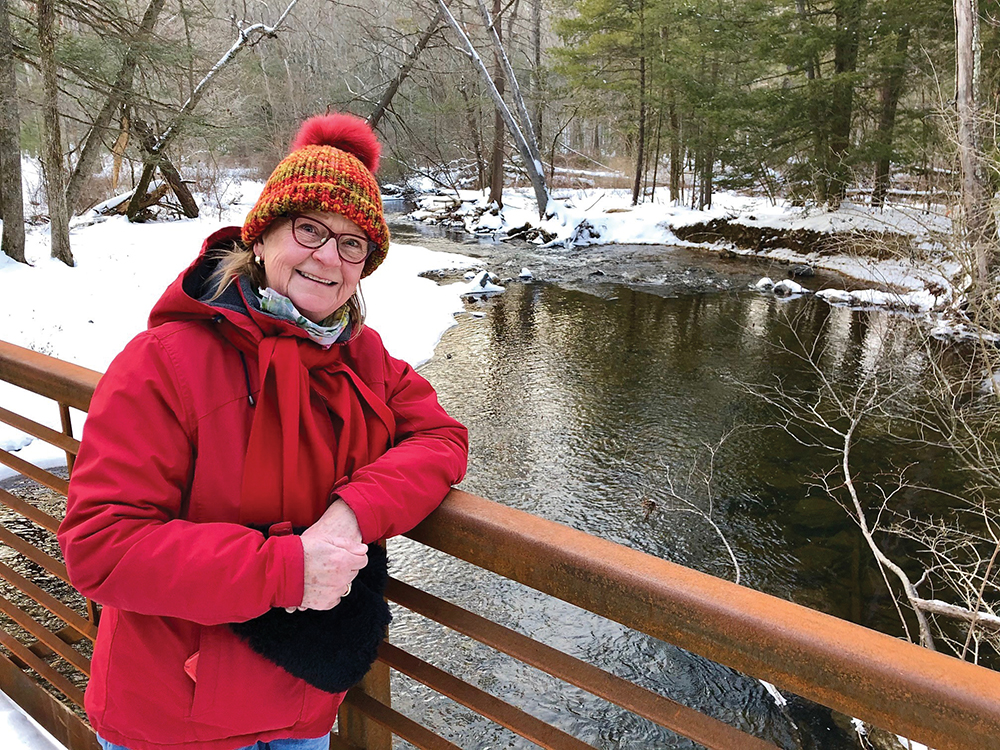 Arriving on campus as a timid sixteen-year-old from rural central Pa., I was daunted by my classmates who were arriving from all over the country and the globe. Details of their summer adventures made my months of dipping ice cream and slinging burgers locally something I was not eager to share. Unlike my mother and father, many of their parents were college-educated professionals. Mom and Dad shared my dream of the first college degree in our family, though, and I was determined to achieve it.
While I had heard about a liberal arts education, I'm not certain I grasped what that meant. It sounded better than a "conservative arts education," so I was excited to get started. British literature, biology, European history, calculus, and
French II? We hadn't read Brit lit nor studied European history in the high school in my tiny town, nor had we devoted much time to crafting essays or speaking French. I feared I might be in over my head, but I did my best.
When midterm grades came out and I saw three C's, my heart sank. What to do? I was too shy and ashamed to approach a professor for help. Fortunately, my professors had met young women like me before. Giving freely of their time, they eased me from my cocoon of embarrassed silence and taught me how to read critically and write coherently. They made me believe that a Wilson education was within my grasp.
After that rough first year and with a renewed scholarship, I settled comfortably into the next three years and began to explore my wide range of choices. Comparative religion, organ instruction on the massive Moeller, literature from around the world, art, political science, and music history and theory — there wasn't enough time to take all the courses I wanted! And then there was choir and Silver Key and softball and dorm president. Wilson had begun to feel like home, a place where I was loved, supported, and encouraged to grow.
My friends had become my second family. Yes, they kidded me about my funny central Pa. vernacular, but they loved me despite it. Who knew that blue was a color, not a "keller"? Our campus was a close-knit community. Whether seniors or freshmen, we bolstered each other with wise counsel, lively discussion, and shared laughter. That's what Wilson students do.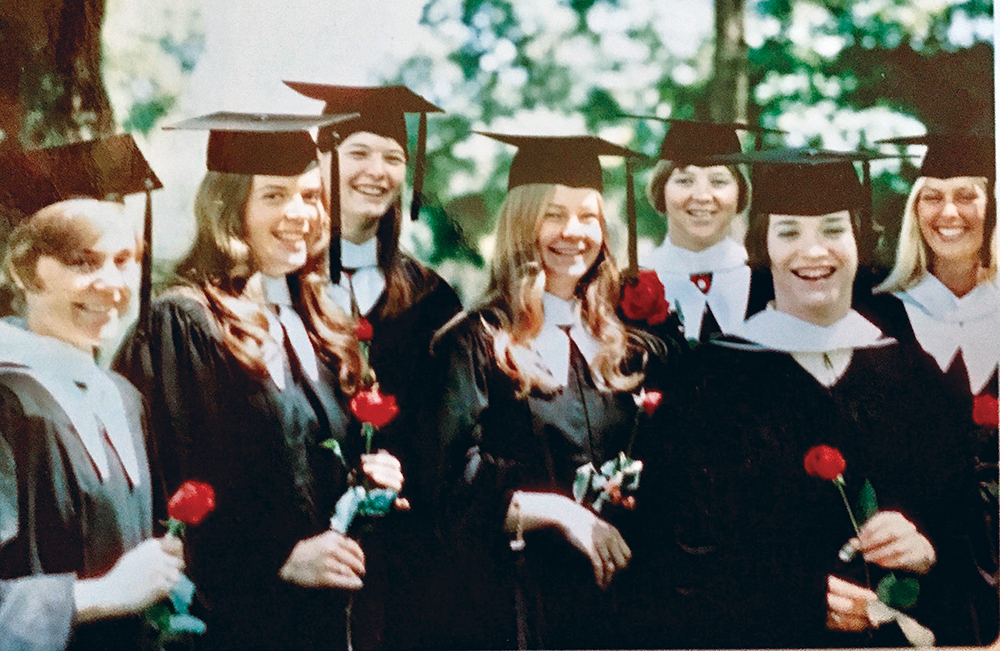 Much too quickly, my time on campus ended. How proud and happy my classmates and I were as we marched to the stage to receive our diplomas in front of rows of beaming family and friends! Wilson had helped us find our BOLD whether we were embarking on marriage, graduate school, employment, or travel. As President Paul Swain Havens stated regarding Wilson grads in the 1969 edition of the Wilson College Bulletin, "Their education has given them flexibility and adaptability, yet has rooted them to sound values. I could call liberal education 'possibilities unlimited' for that is what it means."
That is certainly what it has meant to me and to my friends of the Class of 1971. Intending to teach for only five years to decrease the amount of my National Defense Loan, I accepted a position teaching secondary English in Carlisle,Pa., and happily remained in the district for 35 years, all the while involved in my community and our Alumni Association. Our 50th Reunion yearbook illustrates the remarkable accomplishments of my classmates. We have become social workers, teachers, farmers, ministers, diplomats, lawyers, artists, accountants, real estate professionals, counselors, administrators, editors, bankers, financial planners, community volunteers, coaches, civil servants, writers, and parents. While a few of our careers grew directly from our majors at our alma mater, most did not. We left Wilson with a liberal arts education that opened myriad paths from which we could confidently choose. We also knew we were prepared to explore new options as they presented themselves throughout our lives.
Not only have we made a difference in our professions, but we have also made a difference for Wilson College. Thanks to the generosity of the Class of 1971, we have contributed nearly $130,000 to our alma mater as our 50th Reunion Gift. In addition to the unrestricted Class of 1971 Scholarship of $50,000, we have given over $77,000 to the Wilson Fund. It is the hope of our class that we can help young people seeking a strong foundation in the liberal arts and a world of possibility discover the empowerment of a Wilson education. We can encourage them to FIND THEIR BOLD at Wilson!