Diversity and Inclusion at Wilson
In the time that we have all been distanced from one another due to COVID-19, the country has also faced
a crisis of racial division and injustice. Wilson is not exempt from dealing with these challenges.
President Fugate, in response to the police killing of George Floyd and the emergence of the Black Lives Matter movement and after hearing from several alumnae who were concerned about the lack of diversity at the College, encouraged us all to be part of "a learning community committed to seeking change." He sent out a campus-wide email, his Statement on Action for Racial Justice, outlining his thoughts on the issue. You can read his statement at wilson.edu/statement-racism-america. He also created the Presidential Commission on Diversity, Equity, and Inclusion to oversee our response to these challenges.
The Diversity Team, to which I am an adviser, is one group helping with this initiative. Our mission is to support and celebrate diversity and inclusion on campus by promoting meaningful dialogue. Such conversations have always been important, but with the events of the past year, we believe it is crucial to create a more inclusive and welcoming culture at Wilson for all members of our community regardless of race, ethnicity, gender identity, sexual orientation,political affiliation, religious beliefs, or ability.
We began the fall semester by hosting a Zoom discussion for students during the first week of classes, which was called "The Importance of Diversity and Inclusion at Wilson." The discussion was facilitated by alum Maria Banks '98. Fugate and Dean of Students Mary Beth Williams also participated in the event. Banks is a member of Racial Reconciliation, Franklin County, a group that is working for racial justice locally. She wants to use her personal experiences and her commitment to teaching about social justice to help others grow. She began the discussion by asking all participants to consider what values they bring to the conversation, how COVID-19 has affected them, why they decided to participate in the event, and how racial tensions are affecting them. Everyone had an opportunity to speak and to be heard, but could also pass if they did not wish to share.
The responses were honest and insightful. The discussion flowed, and I believe we came away with a better understanding of the racial issues on the national level as well as locally and at Wilson. Creating space for an intentional yet honest conversation between administrators and students like this is important, and we hope to do this again sometime in the future.
Our other fall events include:
• A series of three meetings commemorating the life of civil rights leader and Congressman John Lewis, coordinated by Bonnie Rock-McCutcheon, lecturer of classics. To begin the series, David True, associate professor of religion, told us about the early years of John Lewis's life and the role they played in shaping Lewis' vision for America and his style of leadership. The second meeting was a discussion on the first book in the "March" graphic novel trilogy about the civil rights movement. The third and final meeting was a roundtable discussion about the use of graphic novels in education with guests Moni Barrette, co-founder of Creators Assemble, and Matthew Atherton, associate professor of sociology, California State University, San Marcos.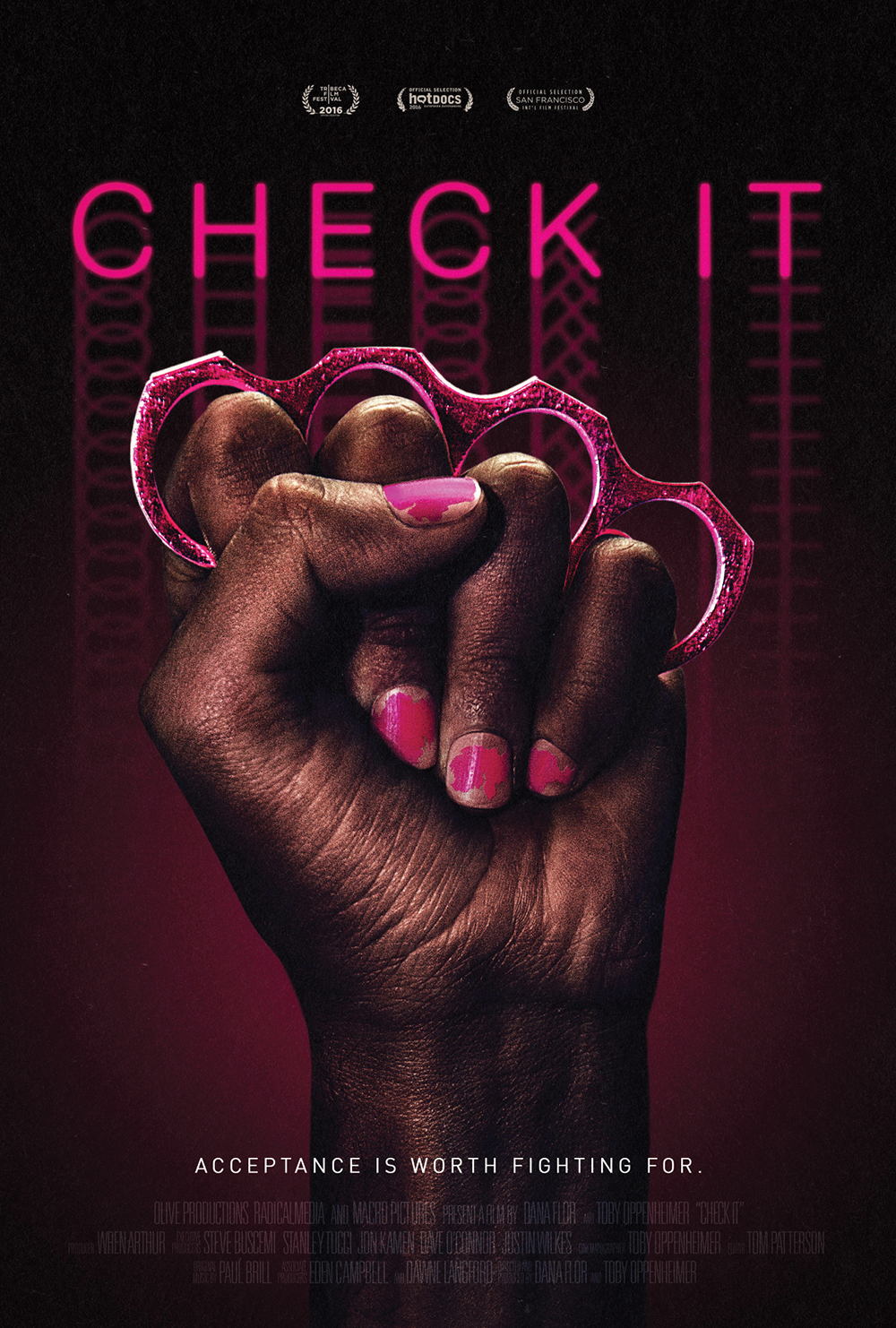 • A discussion on the documentary "Check It." This event was a collaboration with Allies Club and was facilitated by Julie Raulli, professor of sociology. The documentary is about a group of homeless queer and trans black teenagers in Washington, D.C. that formed a gang to protect one another from the violence they regularly encountered.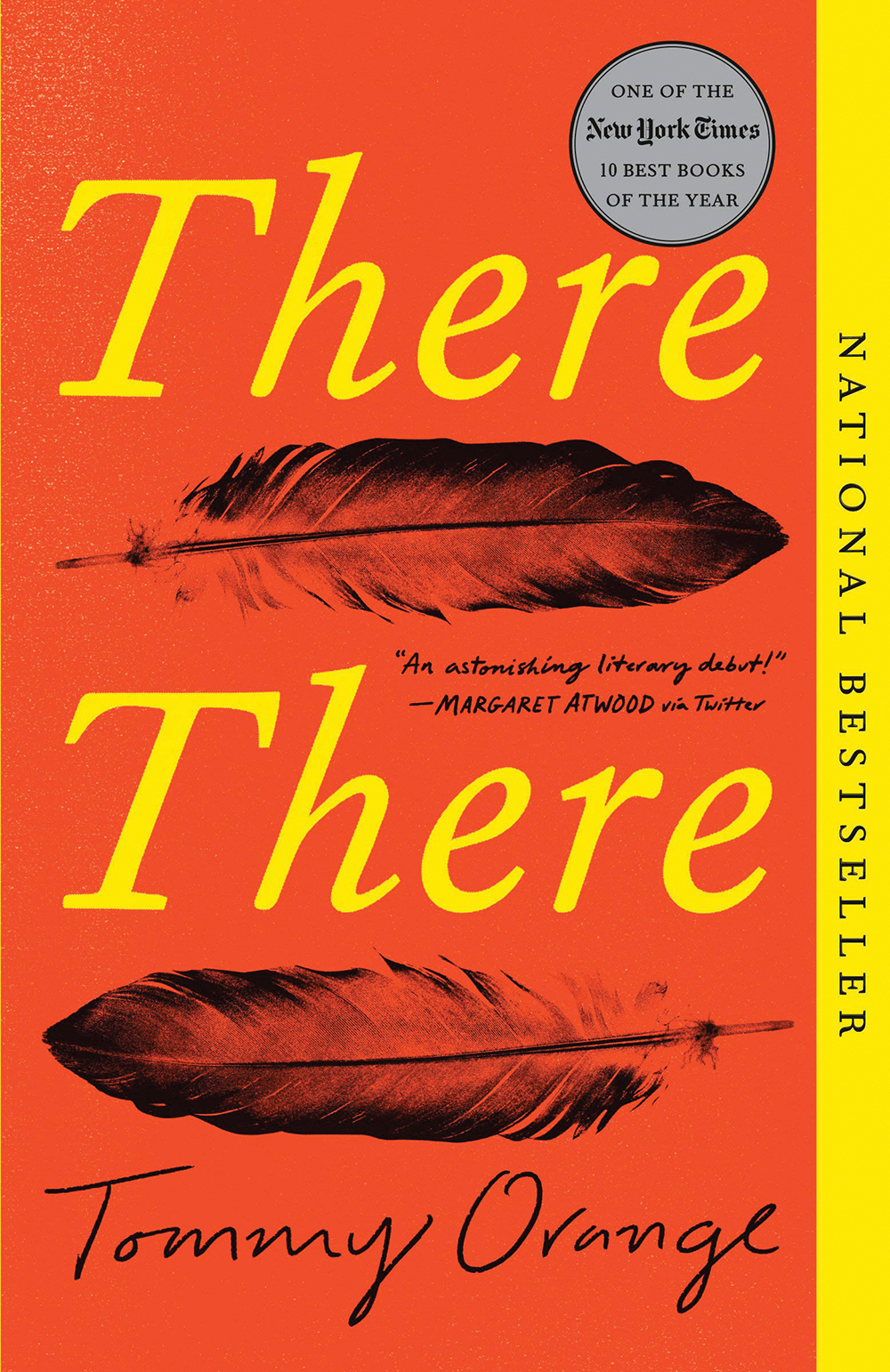 • A book discussion of Tommy Orange's "There There" facilitated by me, director of international scholar services. This book explores the challenges faced by Native Americans living in urban contexts and the struggles with identity that they experience.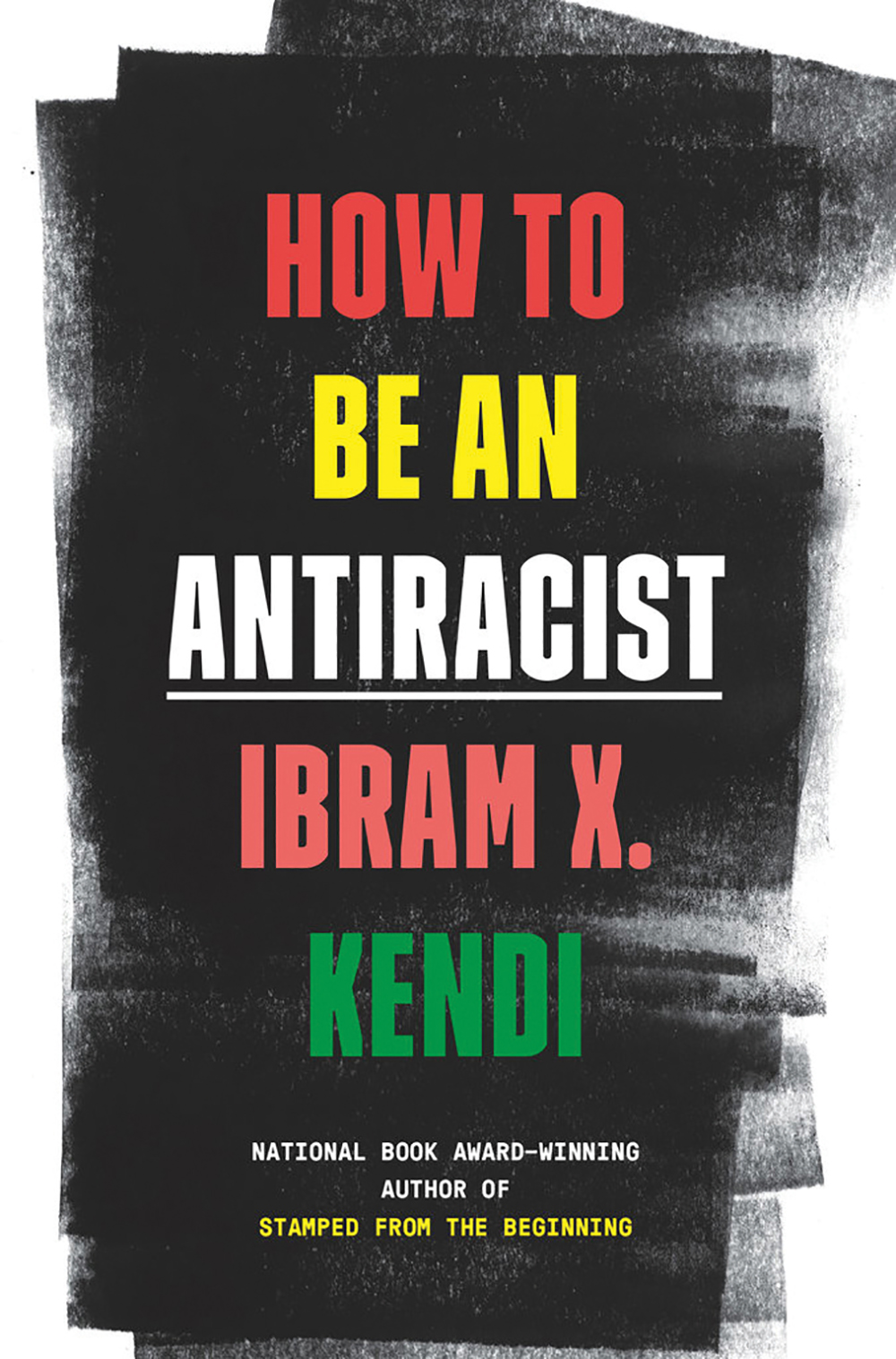 • Also, faculty and staff have the opportunity to discuss diversity, equity, and inclusion by participating in Dean Williams' book club. This semester's book was Ibram Kendi's "How to Be an Antiracist," described by the New York Times as "the most courageous book to date on the problem of race in the Western mind." Kendi is one of the nation's leading scholars on racism and is the founding director of the Boston University Center for Antiracist Research.
In the spring semester, we will continue our "March" series in honor of John Lewis and will again partner with student organizations.
Some ideas for plans beyond this year include hosting workshops on campus for students and community members, collaborating with existing community groups (such as Racial Reconciliation, Franklin County) to host panel discussion events and film showings, and continuing to collaborate with any student club or organization on events. If you are interested in joining the diversity team or would like to collaborate on an event, please email diversity@wilson.edu. We welcome new members and new ideas! — Crystal Lantz
---
Wilson Welcomes Two New Trustees
Benjamin M. Greenfeld is a partner and the chief investment officer at Waldron Private Wealth, Bridgeville, Pa. He has been deeply involved in all aspects of a goal-based investment management approach since joining the firm in 2011. In 2017, he became a partner as part of the inaugural group of employee owners. He is a member of the firm's Board of Managers, Executive Committee, and Compensation Committee and chairs the Investment Committee.
Greenfeld oversees asset allocation and drives due diligence for the firm's $2 billion of assets under management. He directs the investment team in conducting initial and ongoing due diligence of investment managers and subadvisors for all client portfolios. He also oversees the development of customized investment strategies for Waldron clients, ensuring that allocations are aligned with each client's unique goals. He works directly with clients to seamlessly integrate asset allocations within their overall planning strategy and provide comprehensive wealth advisory services.
Prior to Waldron, Greenfeld worked at Legend Financial Advisors, Inc., where he was an investment advisor and a research and investment specialist. He earned a Bachelor of Science in business administration from Duquesne University. He is a certified financial planner. He is a member of the Board of Directors of Summer Search Philadelphia.
He resides In Wexford, Pa., with his wife, Jennifer, and their children, Adelyn, Logan, and Nolan.
Patricia A. Maisano is the treasurer for Chester County, Pa.; and founder and CIO of IKOR International Inc.—a Pennsylvania-based network of life advocates and guardian offices that work with trust officers, wealth managers, estate attorneys, and other professionals to help ensure the highest quality of life for their senior and profoundly disabled clients. IKOR started in Chester County and has grown to more than 70 offices in 20 states.
A leading patient advocate with 40 years of nursing experience and more than 20 years of experience in
disability management consulting, Maisano is also a faculty member of the Pennsylvania Bar Institute
and holds national board certifications in medical case management (CCM) and a fellowship in case management (FAACM). She is a professional geriatric care manager (PGCM), a national registered guardian (NCG), and has diplomat status as a disability management analyst (ABDA).
Maisano is recognized by the states of Delaware and Pennsylvania as an expert in the fields of case management, guardianship, and nursing practices. She is a registered nurse, a graduate of St. Francis School of Nursing, and earned a doctorate in health sciences from Sheffield University.
---
The Stars and Stripes Flies High Over Wilson
In a solemn ceremony on a beautiful fall day, members of the Wilson community retired the old Stars and Stripes, which had flown proudly over the Main Green for many years, and replaced it with a new one.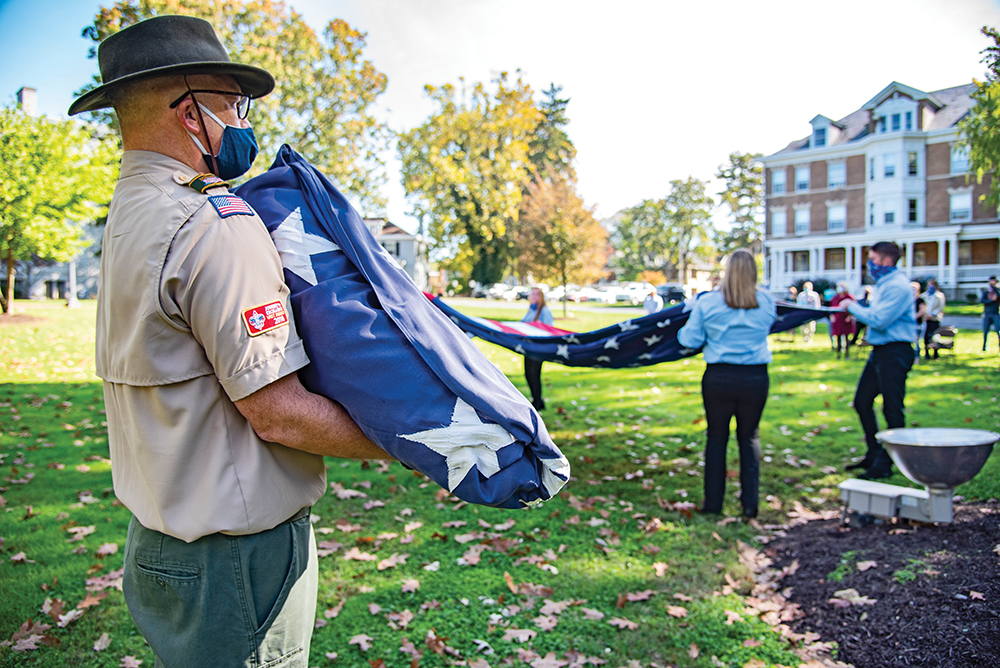 The ceremony was organized by Dawson Zalegowski, a VMT and pre-vet major and resident assistant (RA), who has been living on campus on the top floor of South Hall. From his window, he has an unobstructed view of the green and had noticed that the old flag had become a little weather-worn. As a former boy scout, he knew the symbolic importance of retiring a Stars and Stripes correctly and with the respect it is due. Zalegowski approached the administration about hosting a formal retirement and replacement of the flag. Cassandra Latimer, Vice President for Marketing and Communications, enthusiastically supported the project. While Latimer took responsibility for purchasing a replacement and procuring the appropriate music for the occasion, Zalegowski set about recruiting participants.
"The people I asked to help were very excited," Zalegowski re- calls. He recruited three fellow RAs and two members of WCGA to form the color guard. Rev. Derek Wadlington volunteered to call out the commands at the ceremony. Prof. Dana Harriger, representing Boy Scouts of America Troop # 136, agreed to take charge of the retired flag and decommission it correctly. Against the backdrop of the autumnal foliage, with an audience of students, community, and staff, including Wilson President Wesley R. Fugate and cabinet members, Wadlington gave a short speech on the history of the Stars and Stripes. He then called the color guard to order. They honored the colors by reciting the Pledge of Allegiance together. Then, to the bugle call of "Retreat," they lowered the flag, folded it into the ceremonial triangle, and presented it to Harriger.
The color guard, with Wadlington calling out commands, ceremonially unfolded the new Stars and Stripes and raised it to the bugle call of "To the Colors." The ceremony ended with the 15'x25' flag fluttering in the gentle breeze high over the College and Chambersburg.
The color guard consisted of Matthew Wilson and Oliver Perry, officers of WCGA, and RAs Dani Stafford, Angie Zolla, Julie Wrinkler, and Dawson Zalegowski.
---
Campus Becomes a Stop on the National Votes for Women Trail
Wilson alumna, Hannah Patterson 1901, was honored for her important role in the women's suffrage movement with the dedication of a roadside marker in her name on the anniversary of her birthday, Thursday, Nov. 5. The ceremony took place on campus along Route 11 near Sharpe House and was live-streamed on Wilson's Facebook page.
Attendees included Wilson College President Wesley R. Fugate, Chambersburg Borough President Alice Elia, National Votes for Women Trail Pa. Coordinator Robyn Young, Hankey Center Director Amy Ensley, Past President of the Alumnae Association of Wilson College Mary Cramer, and Wilson College Alumni Relations Director Marybeth Famulare.
2020 is the centennial of the 19th Amendment giving women the right to vote. To celebrate this milestone, The National Collaborative for Women's History Sites (NCWHS) and the William G. Pomeroy Foundation have partnered to launch a new historic marker program commemorating the history of women's suffrage in the United States. Markers highlight sites on the National Votes for Women Trail. The trail, a project of the NCWHS, identifies the many sites that are integral to the suffrage movement and makes them accessible on
a mobile-friendly website to be easily searched by location, suffragist, ethnicity, and a variety of other criteria.
The Pomeroy Foundation, a private foundation, provides grants to recognize historically significant people, places, or things across the United States instrumental to women's suffrage. The Foundation is committed to supporting the celebration and preservation of community history. To date, it has awarded over 1,100 roadside markers and plaques nationwide.
Hannah Jane Patterson was born in Smithton, Pa., in West Newton Township, Nov. 5, 1879. After graduating from Wilson College in 1901, Patterson moved to Pittsburgh, Pa., and began working on reform issues, including juvenile justice, child labor laws, and public health.
In 1904, she was among a small group of women who formed the Allegheny Equal Suffrage Association. The organization expanded and established the Equal Franchise Federation of Western Pennsylvania. By 1912, Patterson was elected to statewide office as the Chairman of the Woman's Suffrage Party of Pennsylvania. In this capacity, she directed the three-year campaign to add a suffrage amendment to the Pennsylvania State Constitution in 1915.
Under her leadership, the party headquarters were moved from Philadelphia to Harrisburg to more effectively lobby the members of the state legislature. Although the amendment failed, Patterson was recognized for her political acumen and organizational skills. In 1916, she was elected Secretary of the National American Woman's Suffrage Association (NAWSA) under Carrie Chapman Catt. Patterson worked out of NAWSA headquarters in New York City and directed the individual state's efforts to secure suffrage amendments to state constitutions.
When NAWSA leadership offered its organizing abilities to aid in the war effort during World War I, Patterson was named Resident Director of the Woman's Committee of the U.S. Council of National Defense. She directed the 48 state divisions and the 18,000 women's organizations, including coordinating the flow of information between the federal agencies and the state divisions. This work earned her the Distinguished Service Medal in 1919. Following the war, she was appointed a member of the War Risk Insurance Advisory Council under the direction of Charles Evans Hughes and an assistant to the Secretary of War, Newton D. Baker. Patterson continued to focus on women's issues and politics throughout her life.
After having served as an alumna Trustee to Wilson College from 1913 – 1917, Patterson was named a Lifetime Trustee of the college in 1922 and served in various capacities, including as chair of the Honorary Degree Committee until her death, Aug. 21, 1937.
---
A Tremendous Advocate and a Wonderful Person
The College shares the sad news that Elisabeth A. "Nan" Hudnut Clarkson '47 (1925-2020) passed Nov. 21 in Woodstock, Vt. She will be greatly missed by her family, friends, and the entire Wilson community.
Clarkson, the daughter of a prominent Detroit minister, once admitted she lost faith in Wilson. Yet later, after a change of heart, she moved mountains to restore her "small but mighty" alma mater. Steered towards Wilson by a minister uncle who was a friend of Dr. Paul Swain Havens, Clarkson served on Student Council and wrote for "The Lit." Her humorous guide to college life, "You Can Always Tell a Freshman" (1949), illustrated by classmate Marjorie Bauernschmidt Barnhart, went into 13 printings. Clarkson was inducted into Wilson's Author's Hall of Fame in 2017 for this book.
She married "Will" Clarkson in 1950. Throughout their married life in Buffalo, NY, the couple embodied community service, inclusion, and a love for the arts.In 1973, Clarkson earned her master's in English and American studies at SUNY, Buffalo. In 1970, she was elected to the Wilson College Board of Trustees to replace her uncle, Rev. William Herbert Hudnut, who had resigned. Clarkson served until 1982, serving as chair from 1979 to 1982.
Daunted by the College's financial challenges, she voted to close Wilson in 1979, and later wrote, "I wept
at the decision." When Franklin County Judge John Keller reversed the Board's decision, Clarkson helped reorganize the College. This required her to travel frequently from Buffalo to Chambersburg. That same year, Clarkson wrote, that "like an old lilac bush that must be pruned back in order to bloom again, Wilson has experienced the pain of a very public pruning, and it is too soon to predict a springtime evidence of bloom." Thanks to Clarkson and other alumnae on the Save Wilson committee, the College bloomed.
Clarkson received the Trustee Award for Distinguished Service in 1983, an honorary Doctor of Humane Letters
in 1985, which Clarkson said, "meant more to me than any other degree could have," and, in 1989, she was only the fourth person in the College's history to be recognized as a Trustee emeritus. In 1992, she received the Alumnae Association's Distinguished Alumna Award. In a class reunion booklet, Clarkson shared, "Most of all, I am thrilled with the present incarnation of our College … old traditions and new visions are merged here, and if much seems strange and unfamiliar, let us marvel at how much remains of what we knew and loved."