From Au Pair to CEO: One Alum's Meteoric Rise, By Darrach Dolan
Natalya Yashina '11 arrived in this country from Uzbekistan in 2002. While she may have had no family and little money here, she did have ambition, drive, and the dream of opening her own business.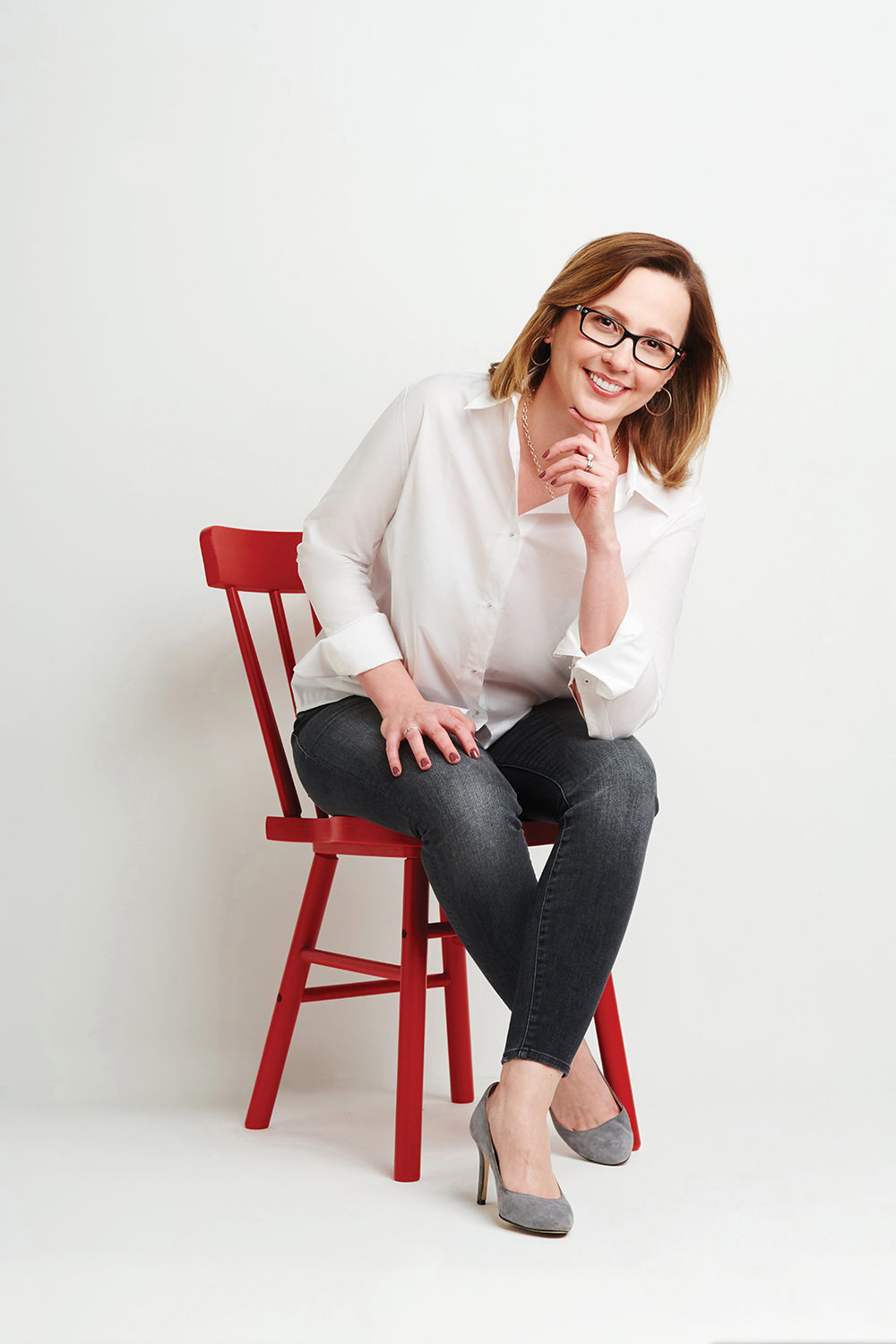 And Yashina had a plan — education would get her onto the first rung of the ladder. While working as an au pair, she took accounting courses at a two-year community college. That led to a job as an accounting assistant for a non- profit organization and her first taste of financial independence. She enjoyed the work, liked where she lived, and began to put down tentative roots in Virginia. However, she had no intention of remaining on the first rung of the accounting ladder. It was this ambition that led her to Wilson.
She had researched four-year colleges in Maryland, Virginia, and Pennsylvania, looking for the best college for her. She chose Wilson for several reasons, including being offered an excellent financial package and easily transferring many of her credits from the community college. But what sold her on Wilson was "the attitude towards international students was great. I went with Wilson based on how they welcomed me."
Yashina was part of our Adult Degree Program. But at 25, she was close enough in age to feel a part of the traditional undergraduate population.
"I was able to get involved and participate [in the life of the College] as an adult student," she said of her two years on campus. "I felt I had the full college experience."
Although her social life on campus was good, her academic life was more challenging. "When they say a Wilson education is rigorous, it is rigorous; it's not an understatement. The level of instruction that Wilson provides is exceptional."
In her senior year, Yashina set out to find a job. She applied, often without receiving a reply, for hundreds of positions. In the end, it was a combination of pluckiness and good luck that landed her an internship with a prestigious, international accounting firm — KPMG LLP.
One day, a professor mentioned she might be interested in a Pennsylvania Institute of CPAs event in Harrisburg, Pa. It was for students interested in learning about the industry, not a jobs fair. But "I went dressed up in a suit with the one thought in my mind: to get a job," Yashina said. "I didn't care what sort of event it was."
There, she approached a senior manager at KPMG and said, "Hi, my name is Natalya, and I'm here to get a job." He was impressed with her demeanor and courage but said they had filled all the positions for the year. Yashina was not discouraged. Six months later, she contacted him again. As luck would have it, a position had opened up, and he offered her a paid internship.
"If I had one piece of advice to Wilson students," she said, "I'd tell them to never give up on their professional dreams and aspirations. I thought that I'd never get a job at a big company after 300 plus job applications. It only took one 'yes' from one firm to launch my career in accounting."
Yashina worked for KPMG for seven years, rising to the senior management level. She specialized in audits but wanted to expand her skillset. "I always wanted to have my own business, but you need experience. In yoga, they say you need 10,000 hours before you become a professional. So I needed more experience."
With that in mind, she left KPMG to become a director of financial reporting and accounting policy for a real estate trust. Two years in this role gave her the experience she needed to become a "yogi of accounting." In the spring of 2020, she opened up her own business — Capital Accounting Advisory (CAA). "The start-up was bad timing," she said. "It was around April when the pandemic hit. Plus, it was about three months after I had my baby. Nonetheless, I had planned for the first two to three years not to be super profitable."
Her planning has paid off. While the pandemic made the first few months rocky, her business is gradually acquiring new clients. "It wasn't absolutely terrible, and it's getting better as more organizations are coming out of this pandemic mindset and looking to improve their accounting practices. Things are really looking up now."
Yashina summed up her success like this: "I never expected anyone to hand me anything. Although it was hard work, I want people to know that you can do it if you are willing to put the work into it. Nobody's going to knock on your door and say, 'Here's an internship for you.' Coming from a small school was not an issue. The KPMG manager was impressed by my directness. But he also said that they do hire from small schools like Wilson College and that he, in fact, was from a similarly small school."