Over Homecoming and Family Weekend Oct. 18 to 20, Wilson College threw itself a 150th birthday bash, highlighted by a formal gala featuring a performance by the Children's Orchestra Society, a renowned, New York City-based orchestra. You can see a photo gallery from the gala here.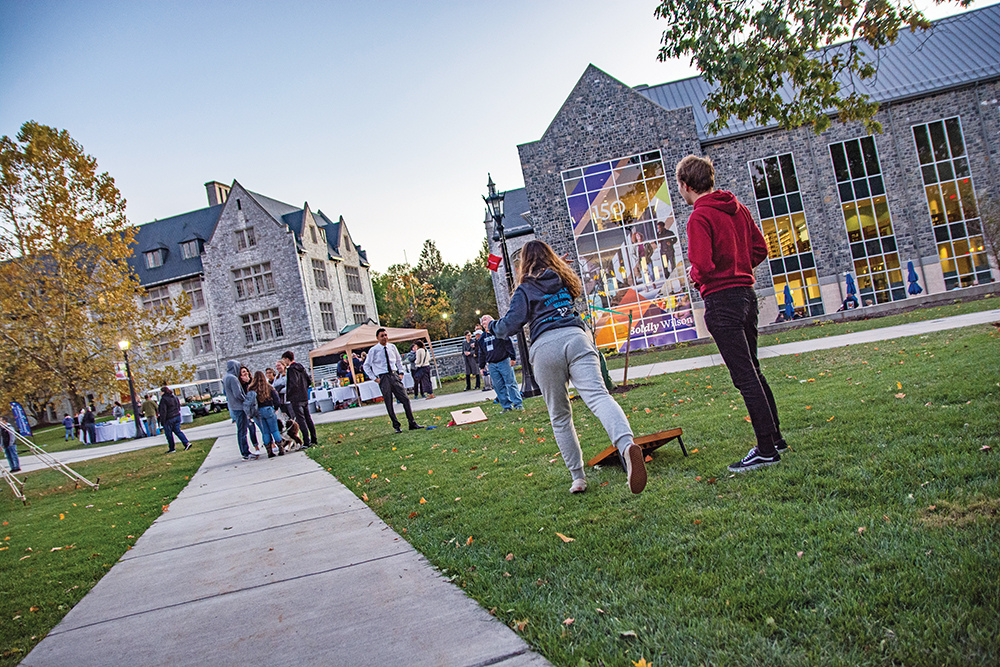 The celebration kicked off Friday, Oct. 18, as the College welcomed students' families to campus. That evening, the annual "BBQ and Brew"—held under a tent on the quad—drew hundreds of students and their families, alumni, faculty and staff to socialize and enjoy old-fashioned barbecue with all the fixings and, of course, beer and other refreshments.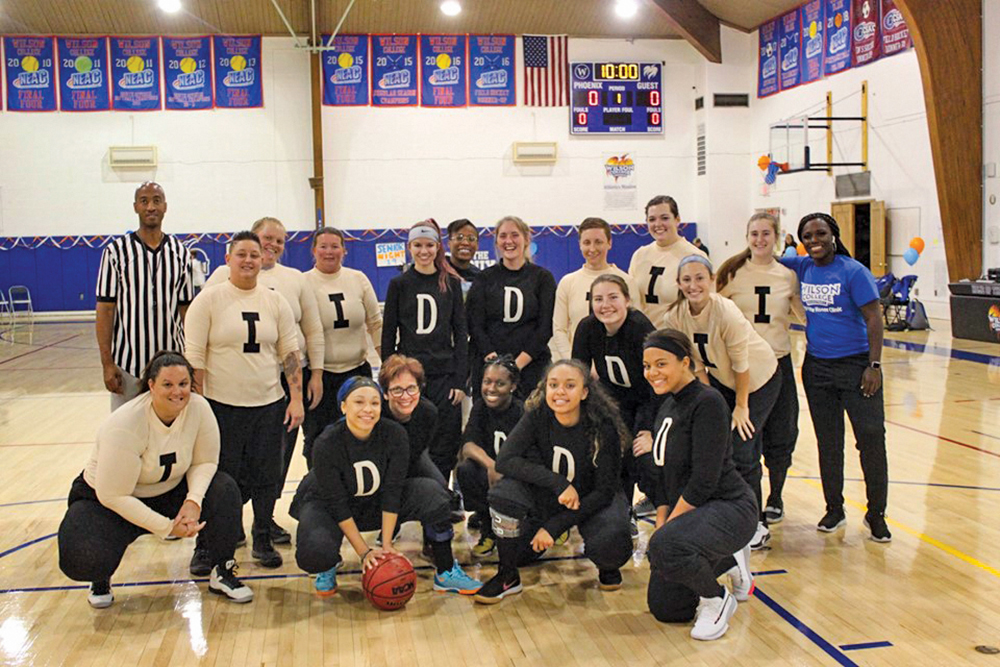 The weekend entertainment featured a number of art and history exhibits and presentations, as well as tours and several athletics games and contests involving alumni and current students. The "Invincibles" vs. the "Defenders" reenacted an 1895 women's basketball game. "It was a fast-paced game with the alums out for a win," said Amy Ensley, director of the Hankey Center. They followed 19th-century rules—passing but no dribbling and narrow peach baskets instead of nets—so it took the players some time to adapt. In the end, the students eked out a victory.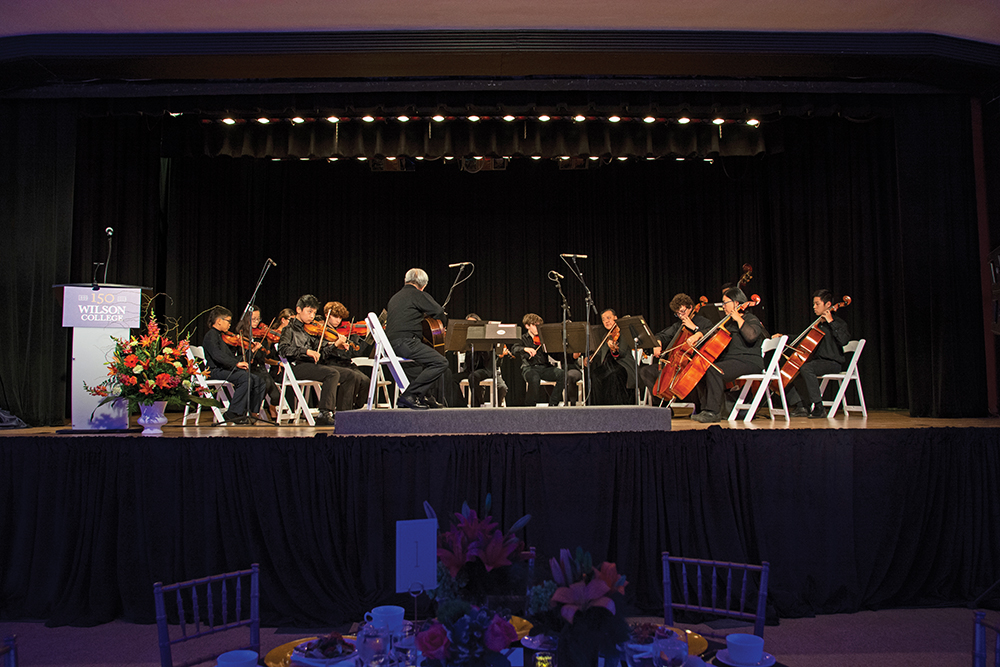 The gala, which nearly 300 guests attended, was held Saturday evening in Laird Hall. Wilson friends, alumni, students, and current and former faculty and staff, as well as several representatives from the community, attended in black-tie attire. Larry Shillock, professor of English, was the master of ceremonies. Barbara K. Mistick, the president from 2011 through September of this year, also returned for the event. Mistick was recognized for her service to the College when the academic quad she helped shape during her tenure was renamed the Mistick Quad.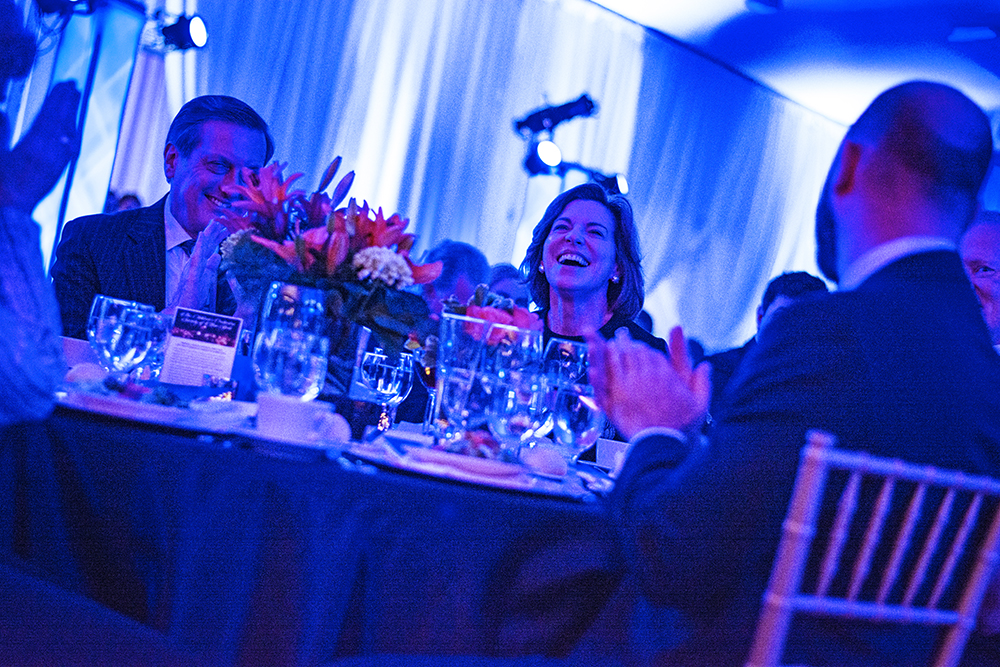 "It was a grand celebration of all that is Wilson, including our 150th birthday," said A. Richard Kneedler, Wilson College interim president. "This weekend was about celebrating how Wilson makes a difference in the lives of each and every student, faculty and staff member, and alumna and alumnus. There is something truly special about this fine institution."
The festivities concluded with a service on Sunday at Rocky Spring Presbyterian Church, which Wilson namesake Sarah Wilson and her family attended for many years in the 1800s. The service was officiated by Helen Carnell Eden Chaplain Derek Wadlington.